Clamps for pocket doors
Clamps are a compression fit application for glass doors. They do not require special processing for their installation as they are fastened directly on top of the glass panel, ensuring their locking. 
Max door panel weight 176 lbs. They are available in nickel - brushed finish.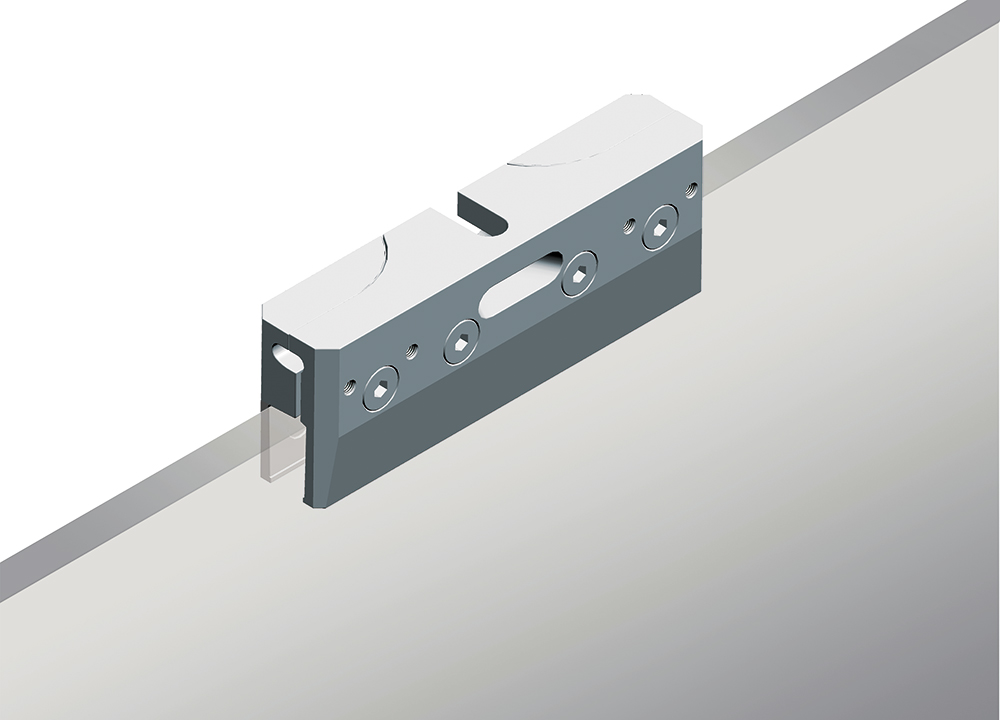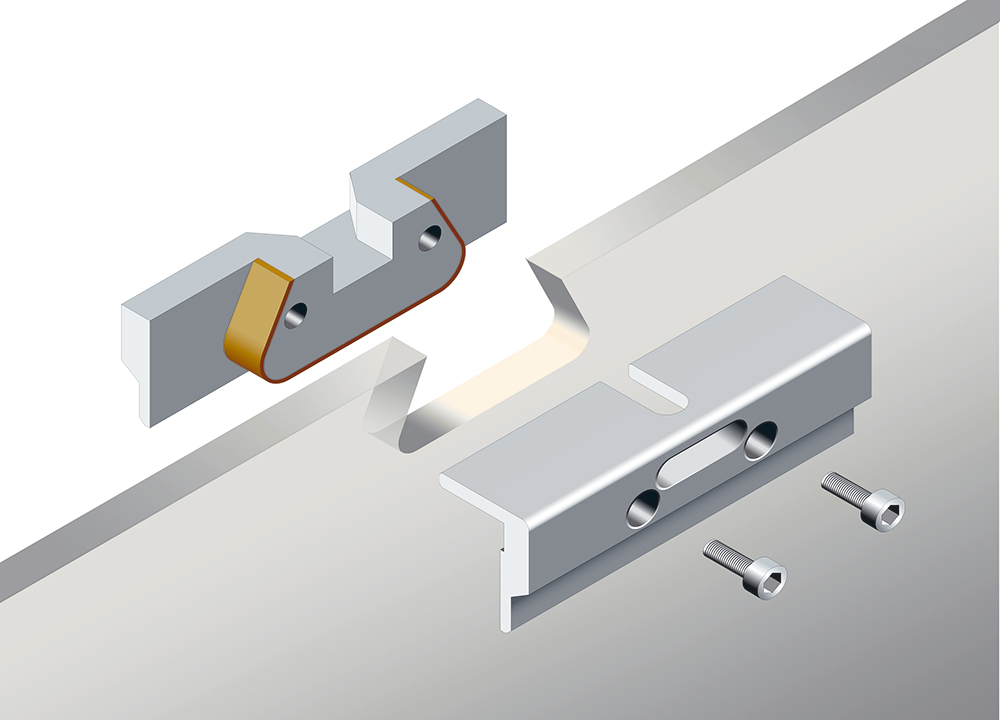 Brackets for pocket doors
The bracket is a support that allows to apply a glass door to a sliding system.
For the brackets  two "dovetail" glass cut outs are required on top of the door panel for this application. Max door panel weight 220 lbs.