Glass is a true protagonist, ideal for giving breath and brightness to communicating rooms. It is a material that furnishes without cluttering and fits into any environment with harmonious results, bringing lightness and elegance. Because sliding pocket glass doors can be the perfect solution in several rooms of the house.
Clamps for sliding pocket glass doors
Clamps are a fastening system to be used when you want to use frameless glass on the pocket door system.
They do not require special processing for their installation as they are fastened directly on top of the glass panel, ensuring its locking.
Max door panel weight: 176 lbs
Dimensions: W 145 x H 45 x Thk 27 mm
Supported glass thickness: 8-10 mm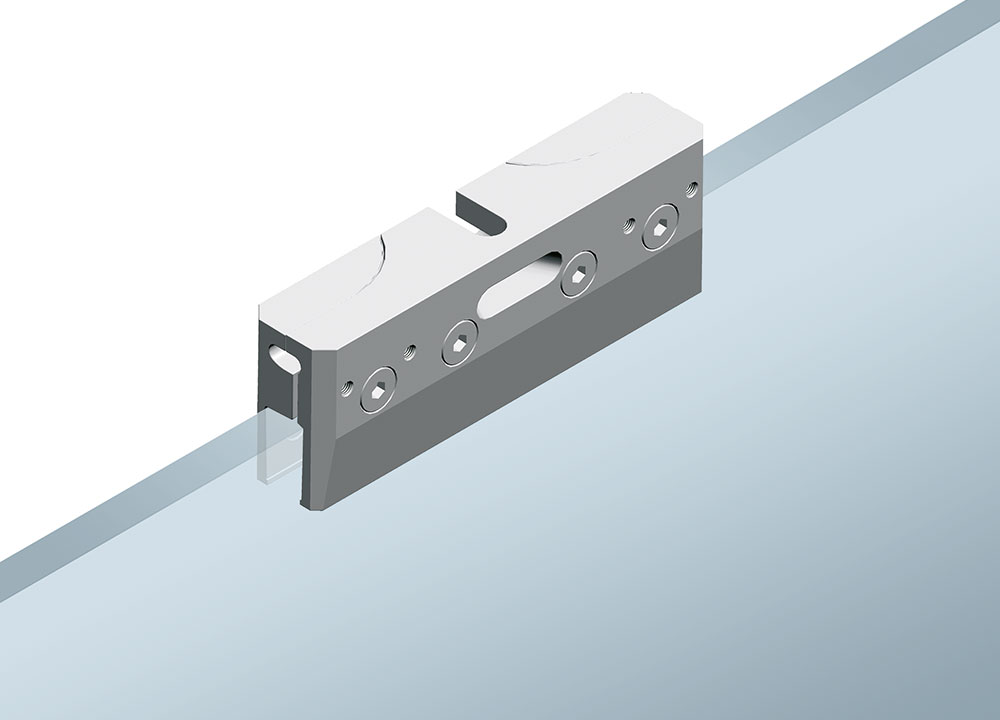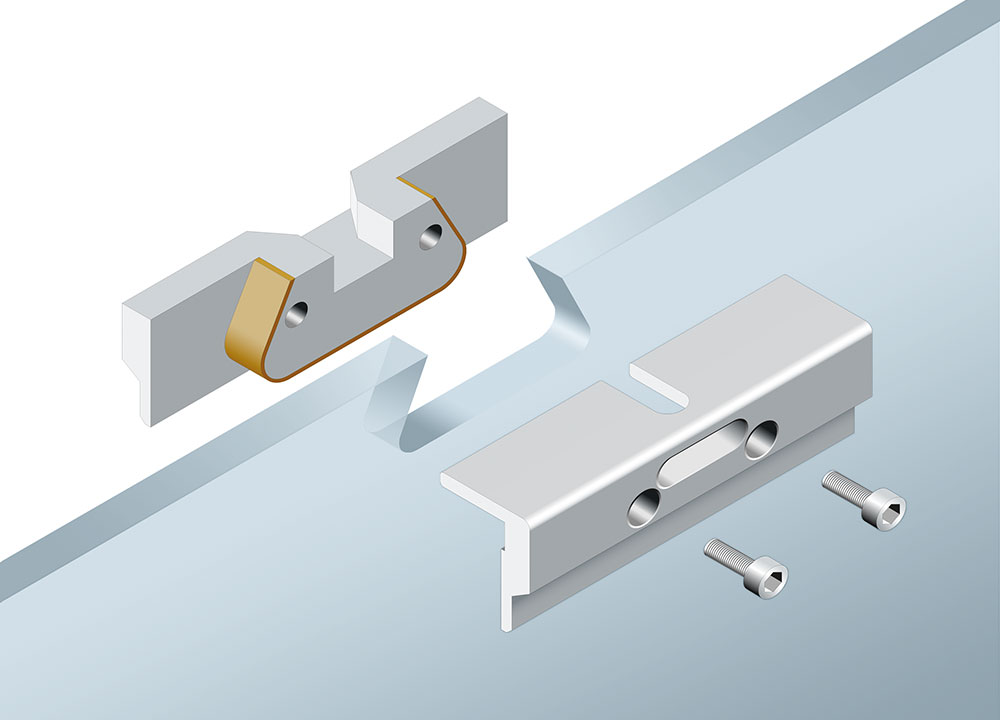 Brackets for sliding pocket glass doors
The bracket is a fastening system for glass doors that allows to use frameless glass on a pocket door system.
Compared to clamps, they can support heavier doors.
Max door panel weight: 220 lbs
Dimensions: W=3-7/8" x H=1-3/8" x Thk=1"
Supported glass thickness: 3/8"

Note: they require two "dovetail" milling incisions on top of the door panel.
Standard with ECLISSE glass doors.
Vitro: glass door adapter
Vitro is a glass door adapter for ECLISSE Syntesis Slide that can also be used with doors not supplied by ECLISSE.
Vitro is composed of:
a small stainless steel veil
a stop jamb adapter coated in paintable PVC
two aluminium brush holders coated in paintable PVC
a specific door guide for glass panels

The veil is available for ECLISSE brackets (veil height H=2-1/4") and ECLISSE clamps (veil height H=2-1/2").