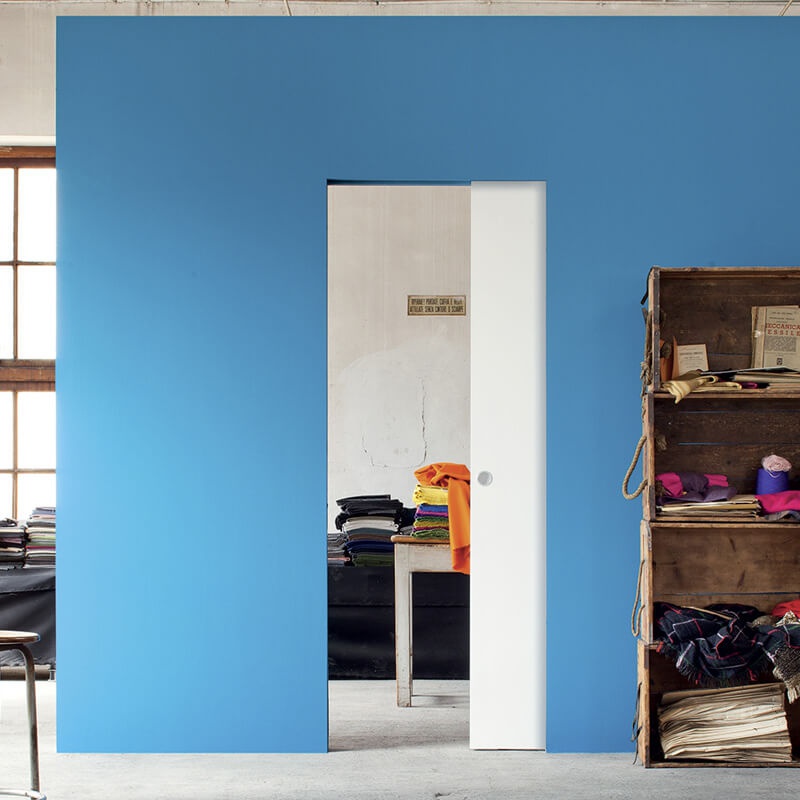 Syntesis Slide
Flush sliding pocket door system for single door.
Minimalistic appearance.
No architraves needed.
The perfect combination of technology and design
Nothing to stop the look: no jambs, no architraves
ECLISSE Syntesis Slide is the counterframe for flush pocket doors without jambs able to disappear completely in the wall. The absence of jambs facilitates the integration of the sliding surface, merging technology and design in the name of modernity.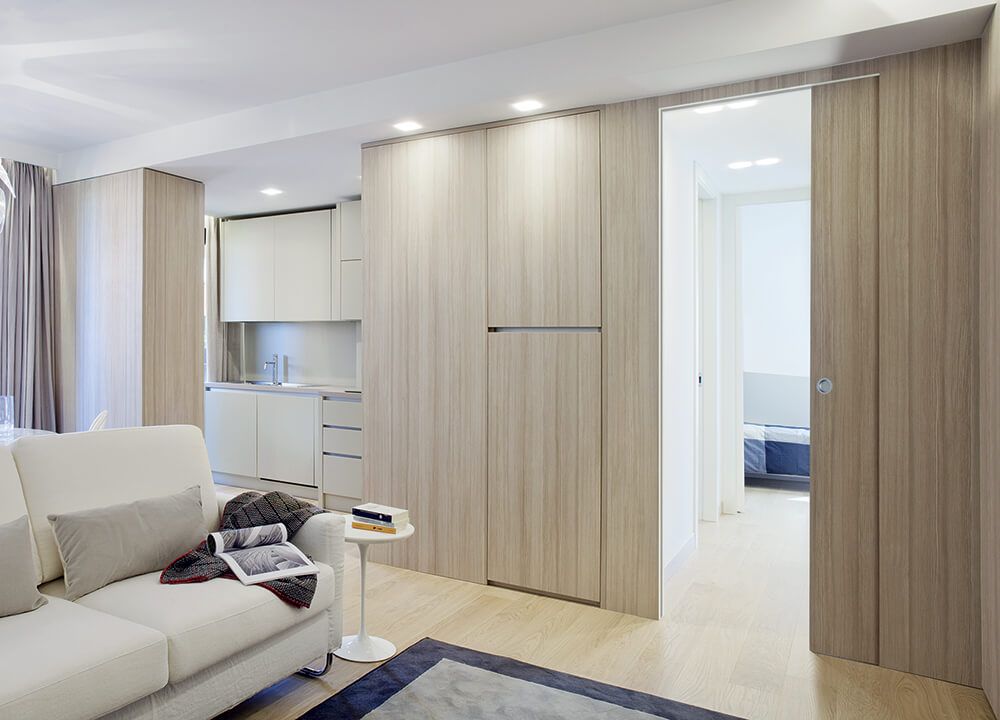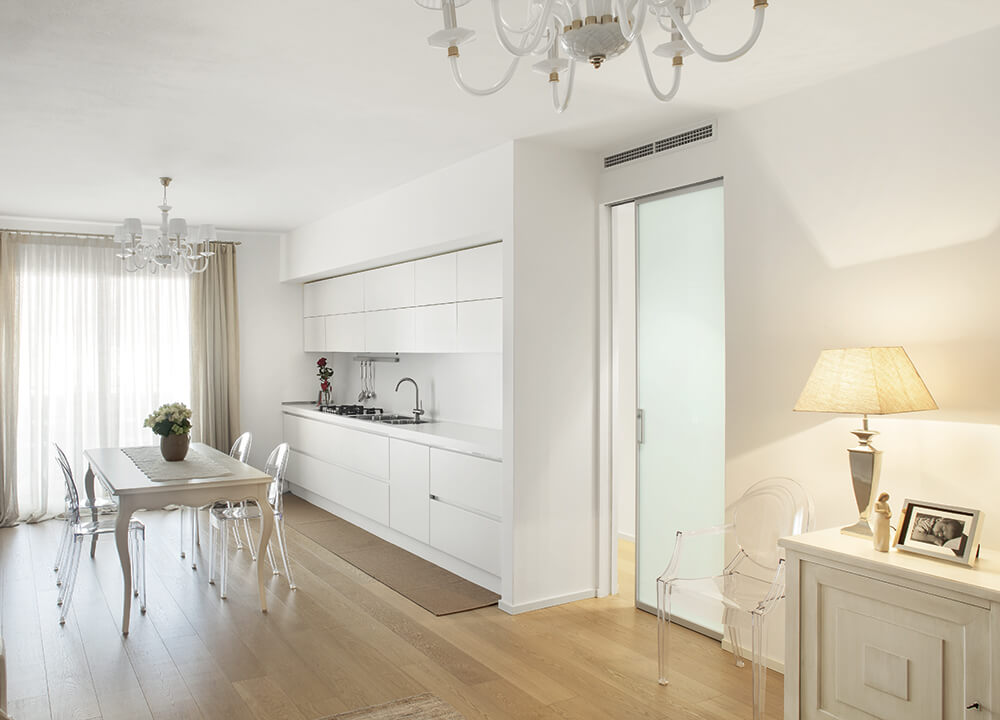 An exquisite modern character
When should you choose this product?
ECLISSE Syntesis Slide is perfect for minimalist environments to give you a clean look. In addition, when combined with ECLISSE Syntesis Baseboard, it creates a solution of continuity on the whole wall surface.
Disappearing is an art
The counterframe includes elements and construction details, such as the innovative resin-coated profiles, that can be painted in the same color as the wall or decorated in the same way, making the door completely invisible for a perfect camouflage of the structure.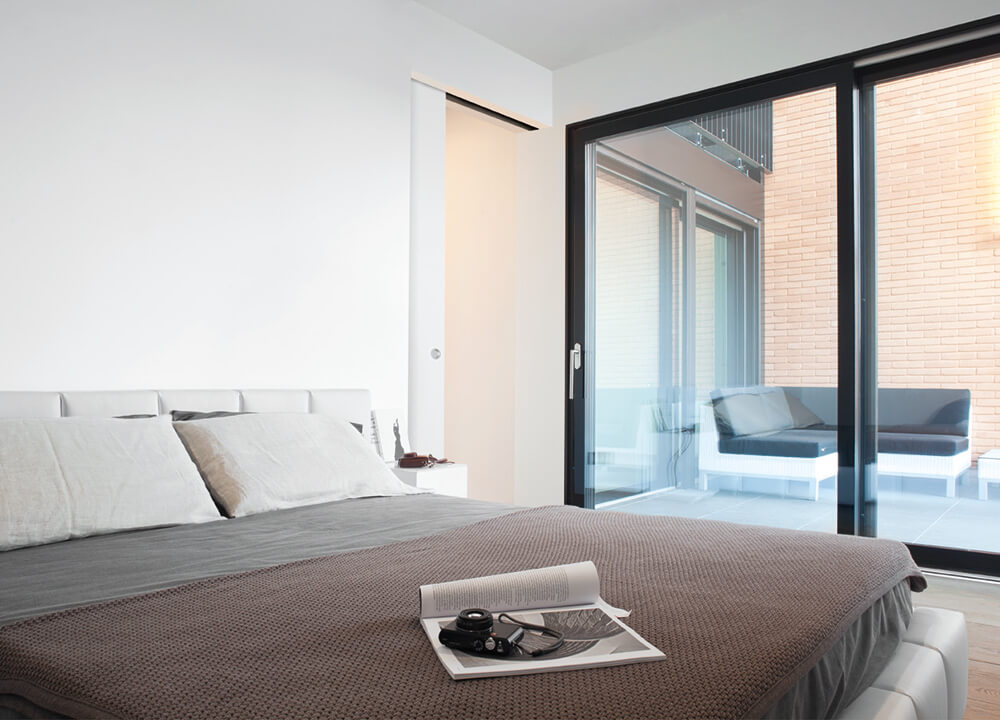 Want to know more about the product?
Fill out the form and we will be right with you to fulfill your request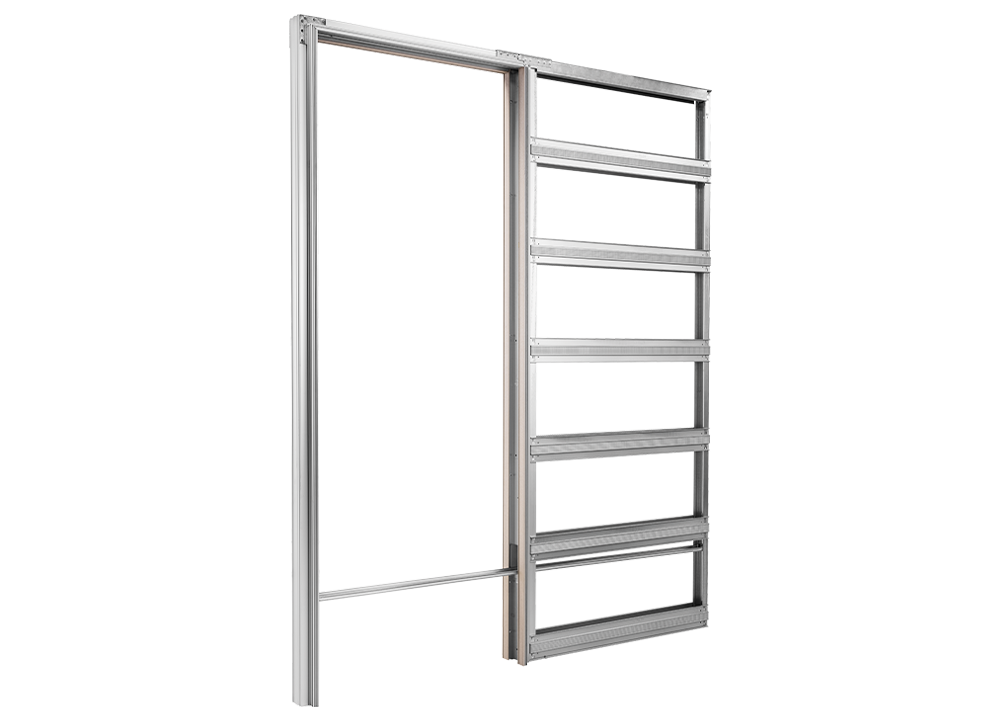 What you should know
The pre-drilled reinforcing horizontal bars (Patent No. US 11,499,309 - Patent No. US 11,761,202), the extruded stop jamb, the alignment bar, as well as other construction details, eliminate the risk of deformation both during the installation and over time, in everyday use.

Installation videos: assembly of Syntesis Slide
 
NOTE: due to the construction and accident prevention requirements of the system, for sliding models ECLISSE recommends adjusting the door panel so that it protrudes 80 mm from the pocket when opened. If necessary, the adjustable door stop allows you to change the actual passage width. In order for the door to be fully retracted, the door guide milling must run along the entire lower side of the door panel.