Soft Close for pocket doors
Anti-slam integrated
It is the soft close system for pocket doors, fully integrated inside the track that gently slows down and accompanies the door in the closing phase, with a smooth and quiet motion.
It guarantees the positioning of a door panel up to 88 lbs with perfect sliding. Still it offers a good slowing even for doors up to 220 lbs.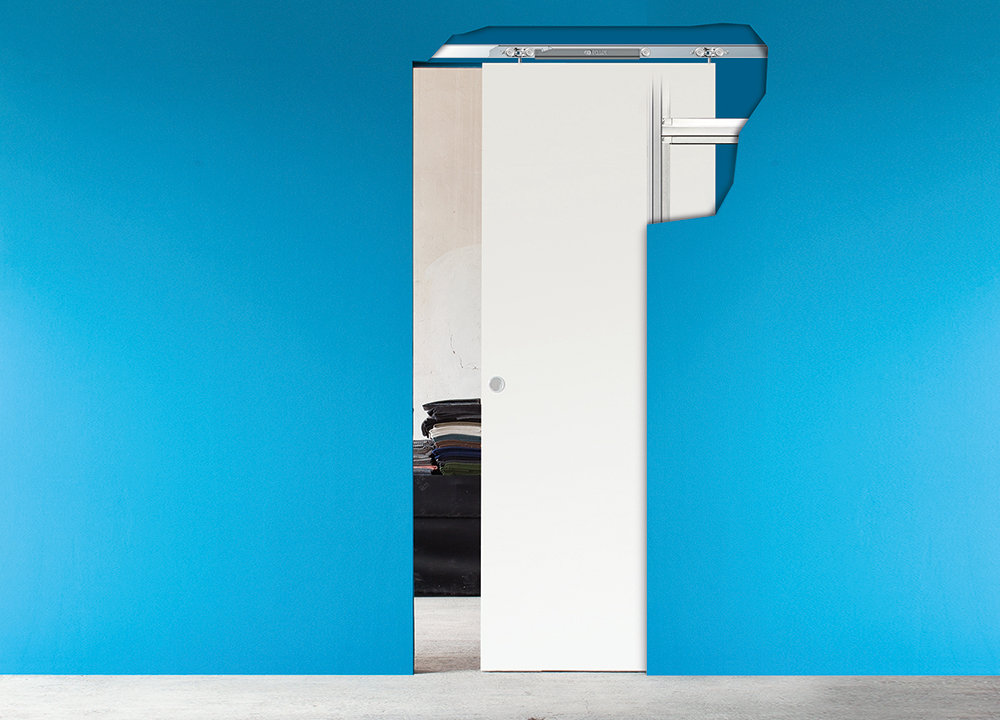 How does ECLISSE BIAS® work?
ECLISSE BIAS® is equipped with an oil piston which slows down and gently accompanies the door until the complete closure. Besides being extremely practical, the device prevents the children from accidentally getting his fingers caught in the sliding door.