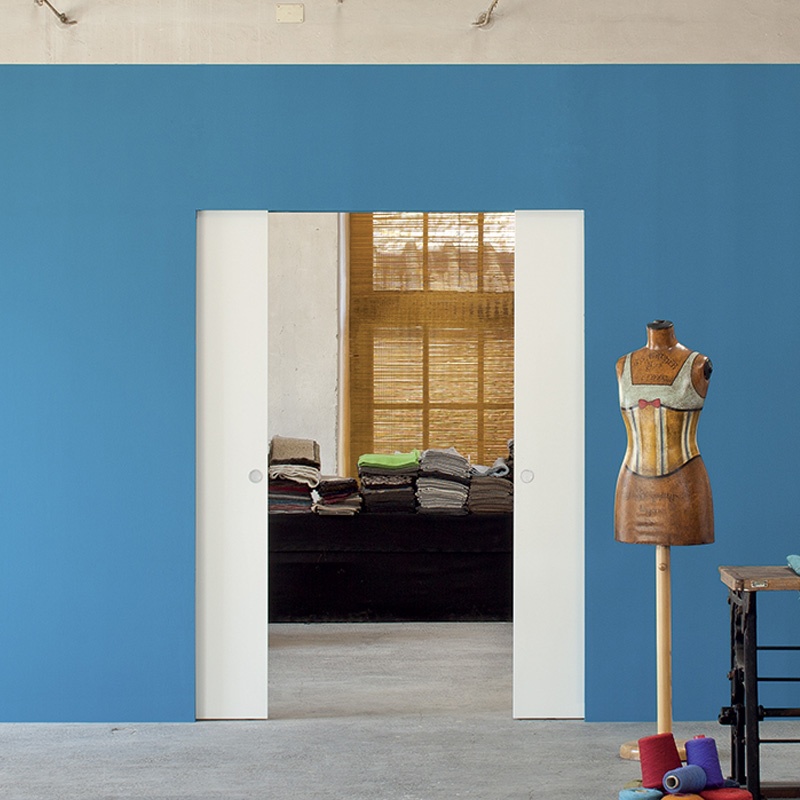 Syntesis® Slide Double
Counterframe for double door without jambs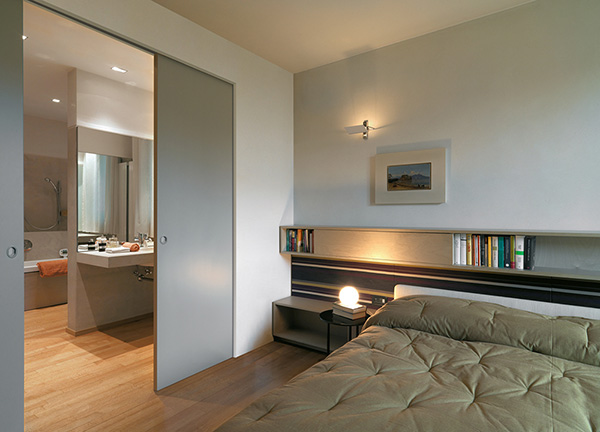 A perfect aesthetic result
Designed to respond to the desires of modern interior design
ECLISSE Syntesis® Slide Double is the counterframe without external finishes that hide two sliding doors. This trim-less no jamb system is fully integrated with the wall and allows the creation of an elegant and minimalist design.
Ideal for living areas, bedrooms and closets
Inspired by criteria of rigor and contemporary lines, ECLISSE Syntesis® Slide Double is the perfect combination between technology and design: the fully integration of the counterframe with the wall is ensured by special perimeter profiles.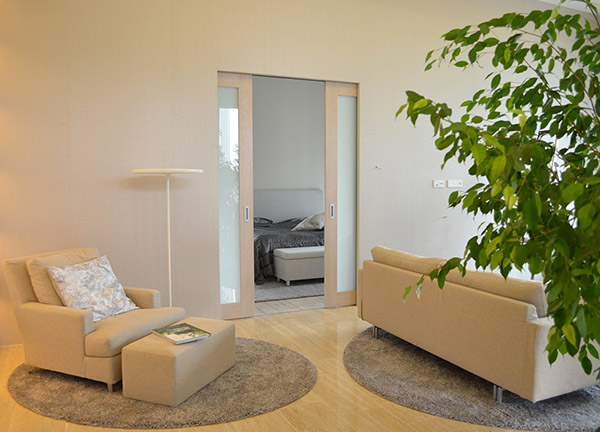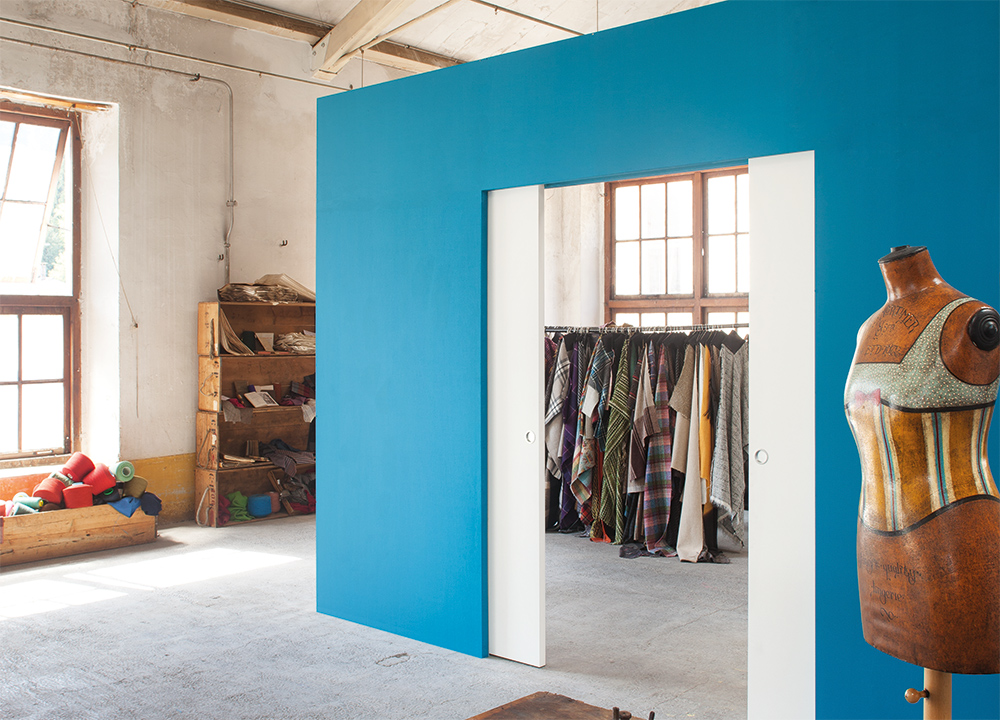 A robust and reliable counterframe
The frame is reinforced at key points to avoid strains that can cause cracks in the drywall. The vertical reinforced bars improves the strength of the pocket door by more than 40% in comparison with the preceding profiles, thus the risk of bending is considerably reduced.
What you should know
The pocket, track holder and doorpost have an innovative edge design that allows for a crisp drywall finish right to the edge and into the return for a minimalist casing free appearance.