Syntesis Swing Double
Door frame for double hinged door flush with the wall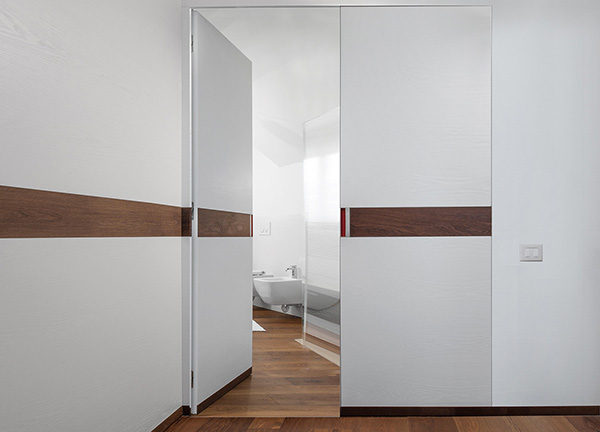 Open space to style and modernity
The ideal setting for your home
ECLISSE Syntesis Swing Double is the frame that hosts two hinged doors without jambs completely flush with the wall. Touching the surface with the hand, the feeling will be that of a single continuous wall without any interruption.

Two hinged door panels, with something extra
The simplicity of the ECLISSE Syntesis Swing Double conceals a great attention to detail. The frame is designed so as to have no interruption between the panel and the wall. In addition, the fact that it's a double door also amplifies the surrounding space.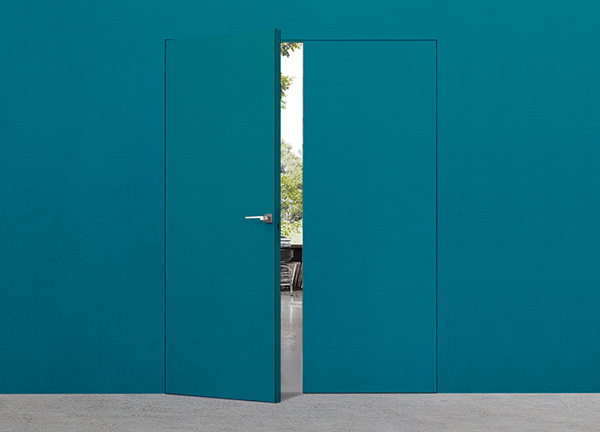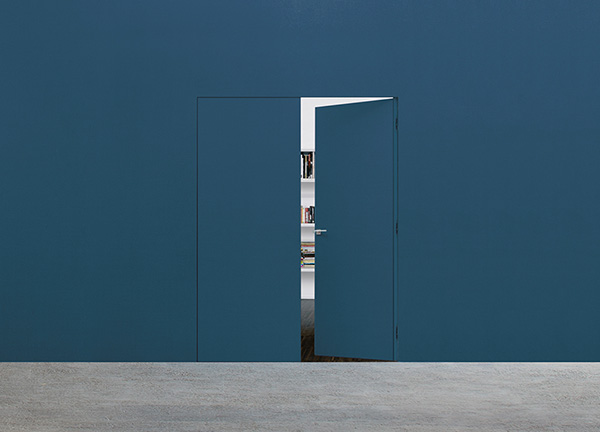 Why is it special?
The technology behind ECLISSE Syntesis Swing Double is of the latest generation and aims to achieve a solution in which the door is no longer a simple passage element but it becomes a real decorative element.
What you should know
One door panel is prepared for the handle hole both in the push and pull version while the second door panel opens and closes with a latch located on the upper and lower sides of the door panel.