Syntesis Flush Collection
A new style for a perfect linear wall
Furnishing with style and minimalist design

ECLISSE Syntesis Collection includes trim-less sliding pocket doors without jambs, solutions for hinged doors and panels flush with the wall and an innovative baseboard profile in a complete modular system for a contemporary and minimalist design.
ECLISSE Syntesis Collection leaves room for interpretation.
A complete new concept, with integrated technologies that enhance the qualities of the door becoming a real furnishing object.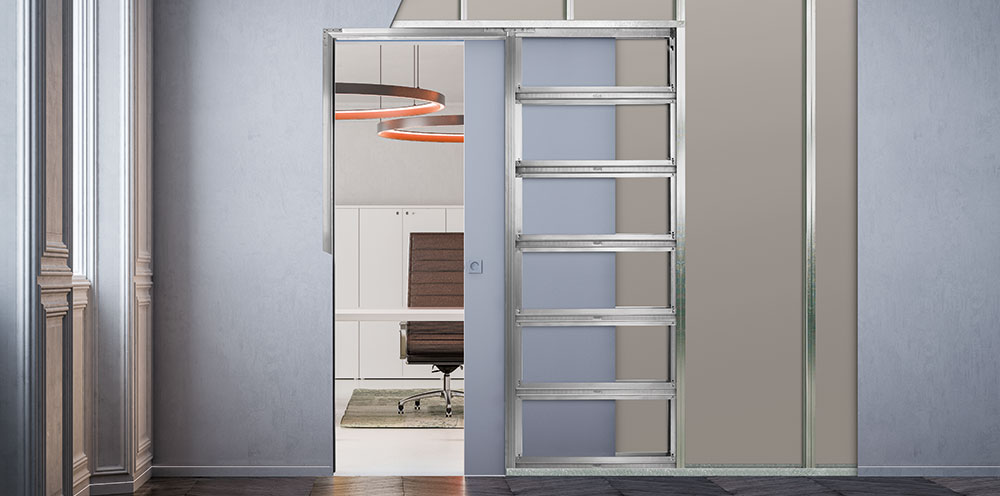 Why should you choose a flush solution?

ECLISSE Syntesis sliding pocket door systems guarantee a perfect result in terms of practicality and aesthetic. Fully integrated into the wall thanks to the special profiles without jambs and architraves, Syntesis models are the perfect solution in a modern context.
Extractable track system - never break drywall again!

Easy installation thanks to the alignment bar

Resin-coated profiles on the whole perimeter of the doorway

Pre-drilled reinforced horizontal bars

Crack-resistant design

Thermoplastic transparent gaskets for a soft closure of the door
Resin-coated profiles
The new integrated-structure profiles for the Syntesis sliding pocket door system models are coated with a special resin to make installer's job easier. The rough texture of the coating provides greater adhesion, making it easier to apply the final coat of fine wall or drywall plaster to the edges and reveals of the doorway.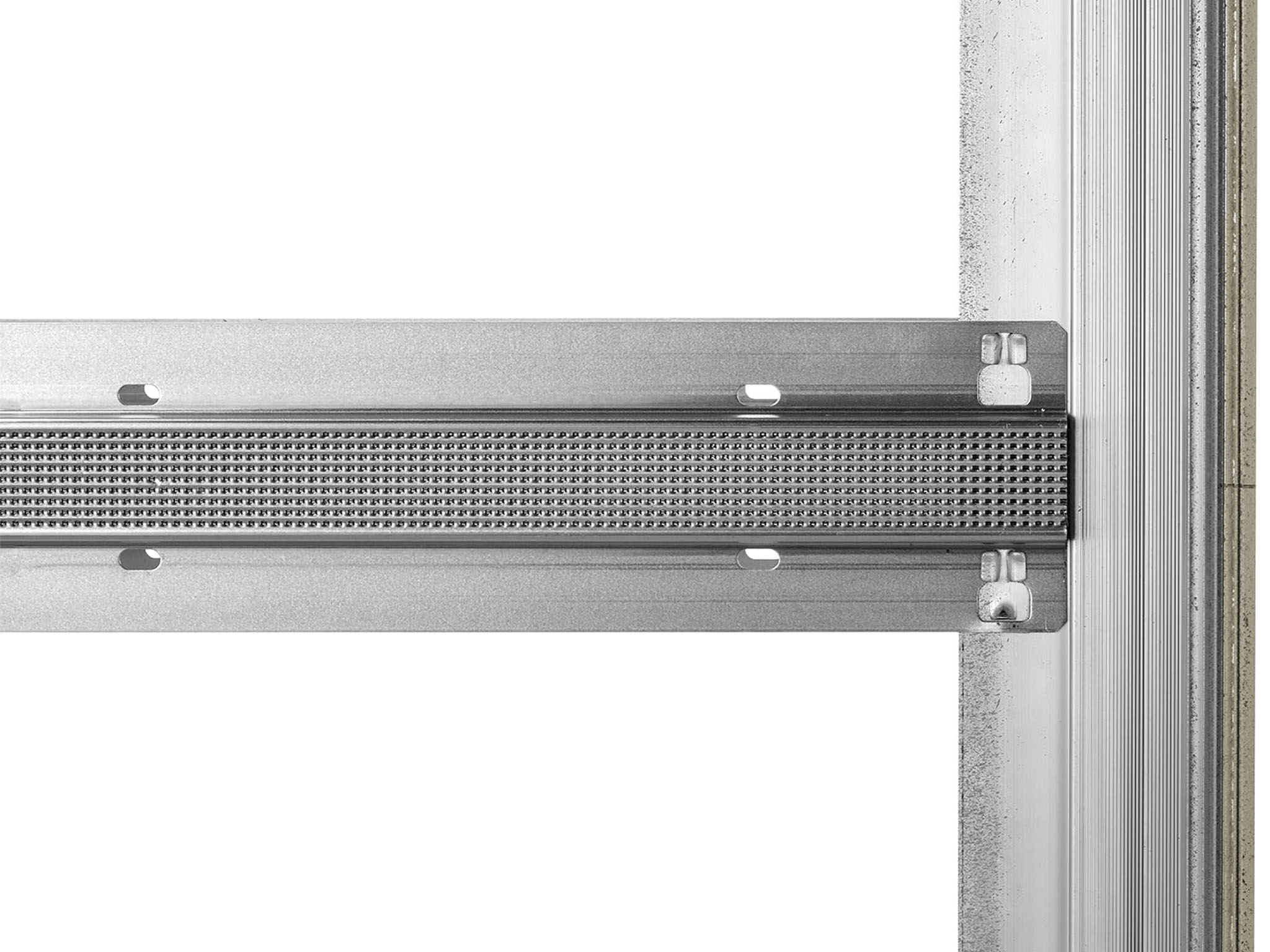 Pre-drilled reinforcing horizontal bars
- Patent No. US 11,499,309 / 11,761,202 -
Thanks to their inverted swallowtail-shaped profile, the reinforcing horizontal bars made from 0.7 mm thick galvanized sheet steel sections offer excellent resistance to lateral pressure and ensure perfect, even sliding action of the door at all times. They are also pre-drilled to enable the plasterboard sheets to be attached faster and more easily.

Alignment bar
It allows a solid joint between the frame and the metal stop jamb during the installation. It guarantees a perfect centered position.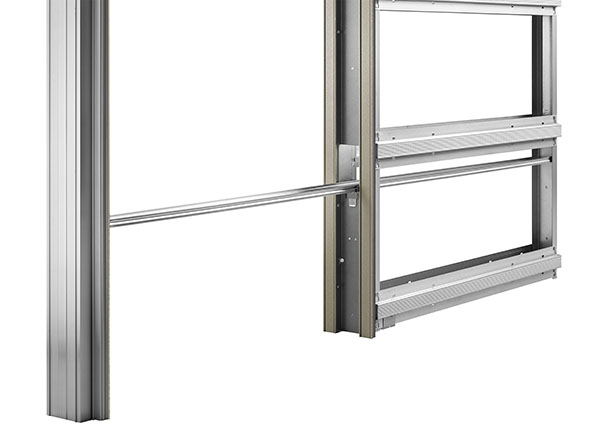 ---

Choose the flush model you prefer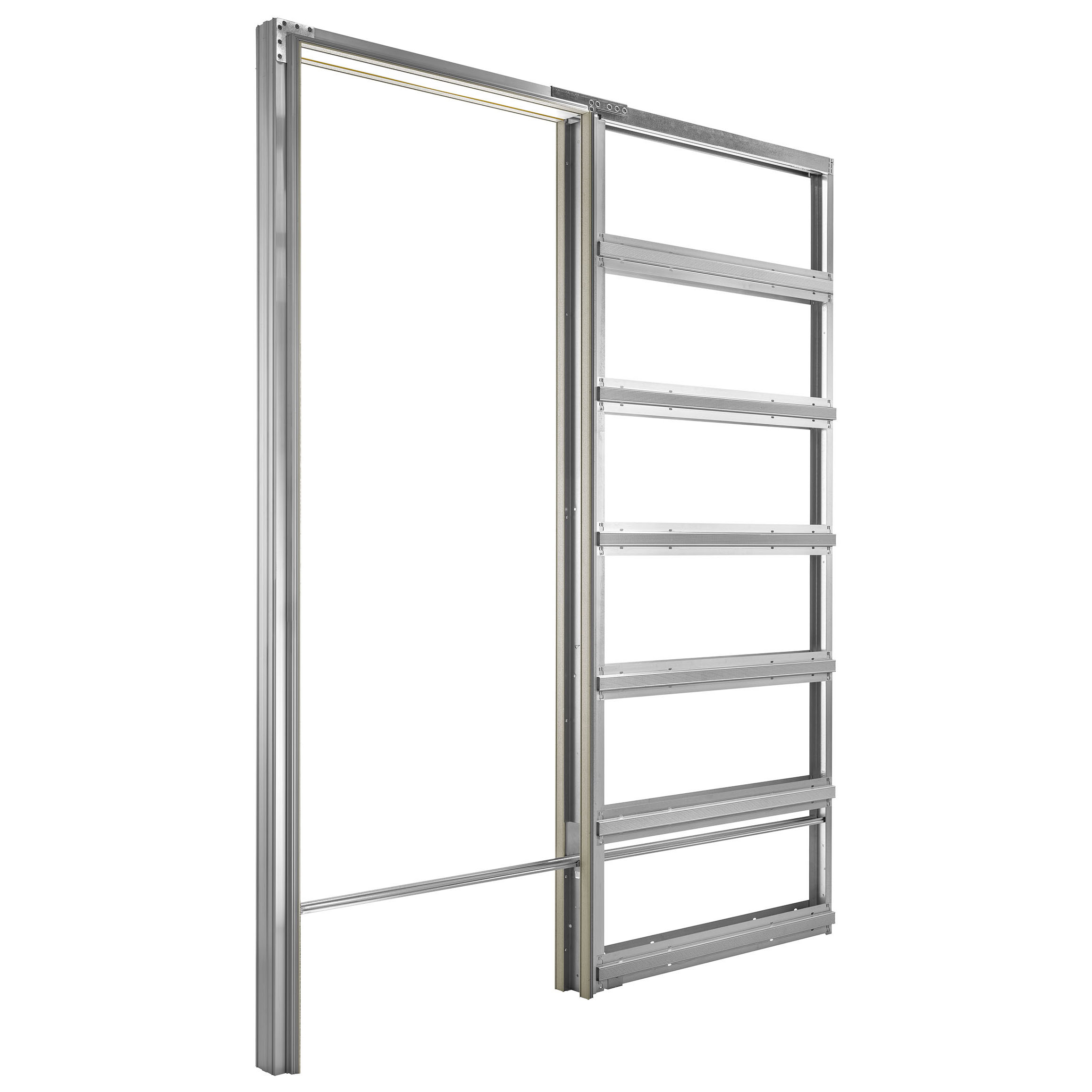 ECLISSE
SYNTESIS SLIDE
A system for sliding pocket doors that is trim-less and doesn't use jambs.
Models available for Single or Double pocket doors.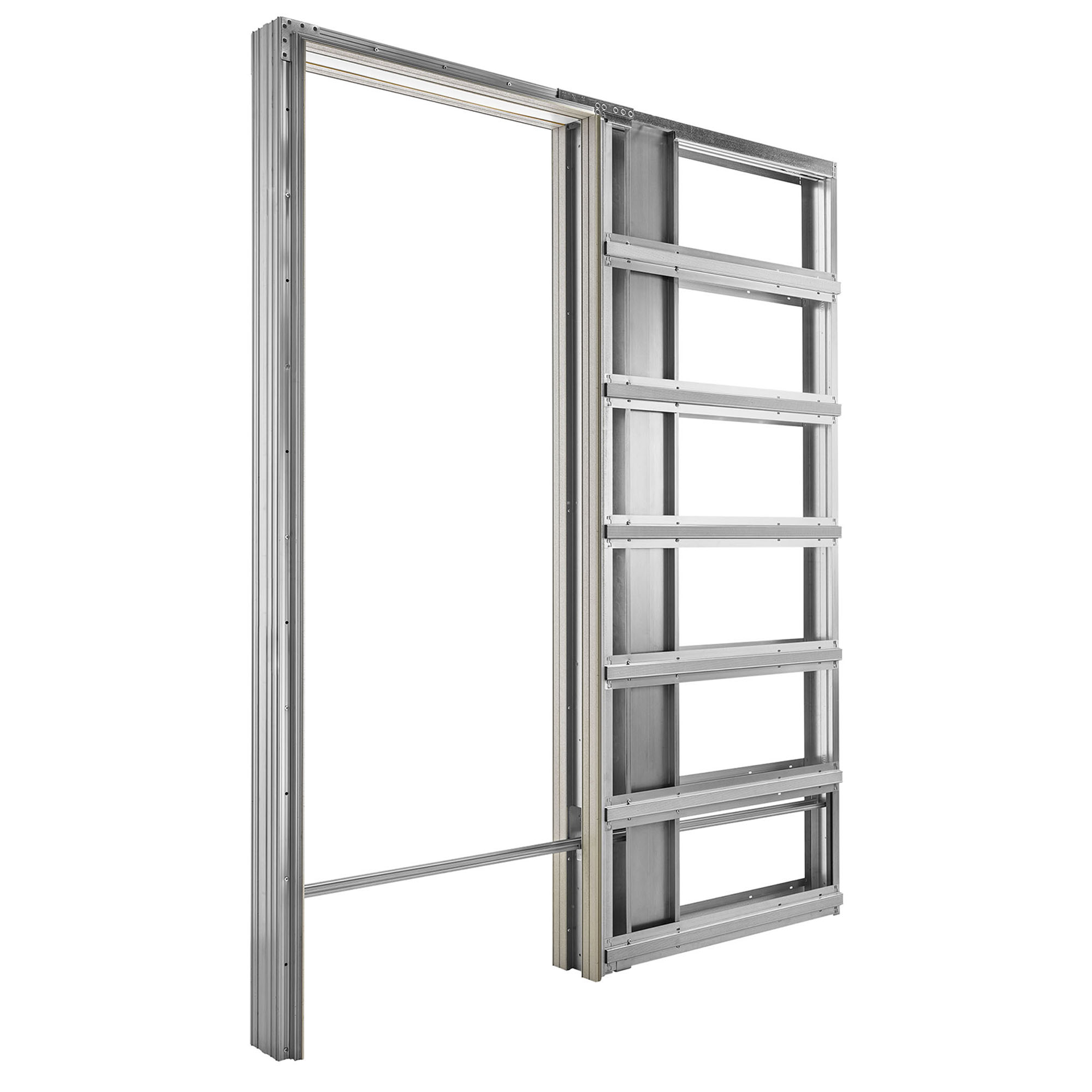 ECLISSE
SYNTESIS LUCE
The system allows to install electric wiring, thermostats, sockets and light switches in the same wall where the frame is placed.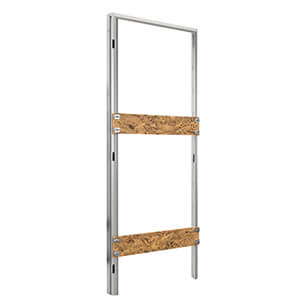 ECLISSE
SYNTESIS SWING
A swing door frame for a flush-with-the wall solution with the option of header or no header. Models available for Single or Double Swing Doors.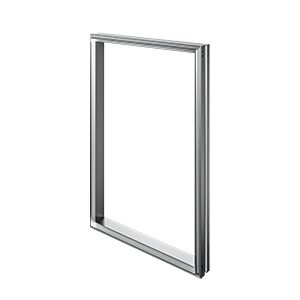 ECLISSE
SYNTESIS AREO
The solution for built-in cupboards, walk-in wardrobes, shoe racks, storage closets, wall niches and equipped under-stair closets.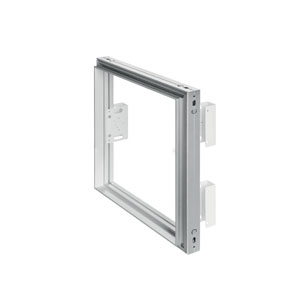 ECLISSE
SYNTESIS TECH
A solution for technical compartments and hatches perfectly concealed in the wall.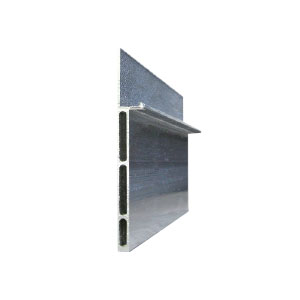 ECLISSE
SYNTESIS BASEBOARD
The baseboard is designed to furnish spaces in an elegant, modern and minimalist style.