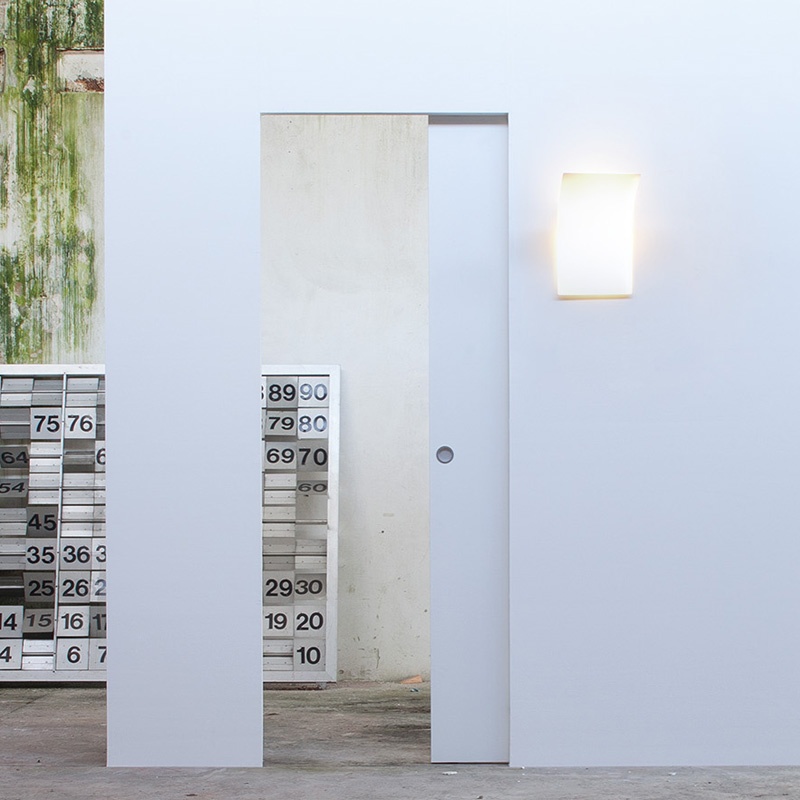 Syntesis Luce Single
Wiring-ready sliding pocket door system for single door with no jambs and architraves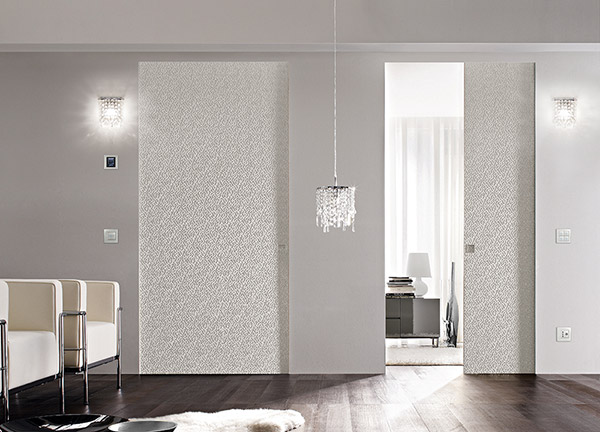 Sliding, minimal and hi-tech
Elegance and functionality in one product
ECLISSE Syntesis Luce encloses a plurality of performances, combining aesthetics with practicality. It perfectly integrates with the wall hiding the door and it is ready for the insertion of electrical wiring.
The advantages of a real wall with the practicality of sliding system
ECLISSE Syntesis Luce is the only ECLISSE system able to combine the aesthetic result with the know-how of Luce, the exclusive technology that allows you to integrate light points, thermostats, sockets and electrical boxes in the wall which hosts the counterframe.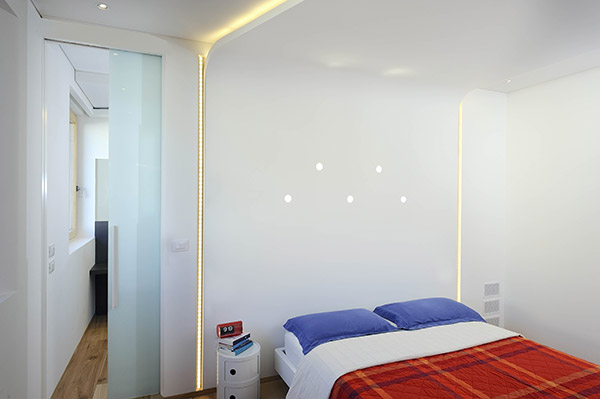 Who said that it is impossible?
Thanks to ECLISSE Syntesis Luce, you can have switches, lighting, on-off controls and sockets without sacrificing the minimalist design that features no external finishes.
This is possible thanks to the integrated structure of the resin-coated profiles which allow an absolute wall homogeneity, hiding the door completely while, while the counterframe is arranged for the illumination.
What you should know
The reinforced joints allow the perfect alignment between top beam, pocket and metal door post during the frame's lifetime and along with the resin-coating grant a crack-free finishing of the doorway perimeter.
ECLISSE Syntesis Luce is on order only.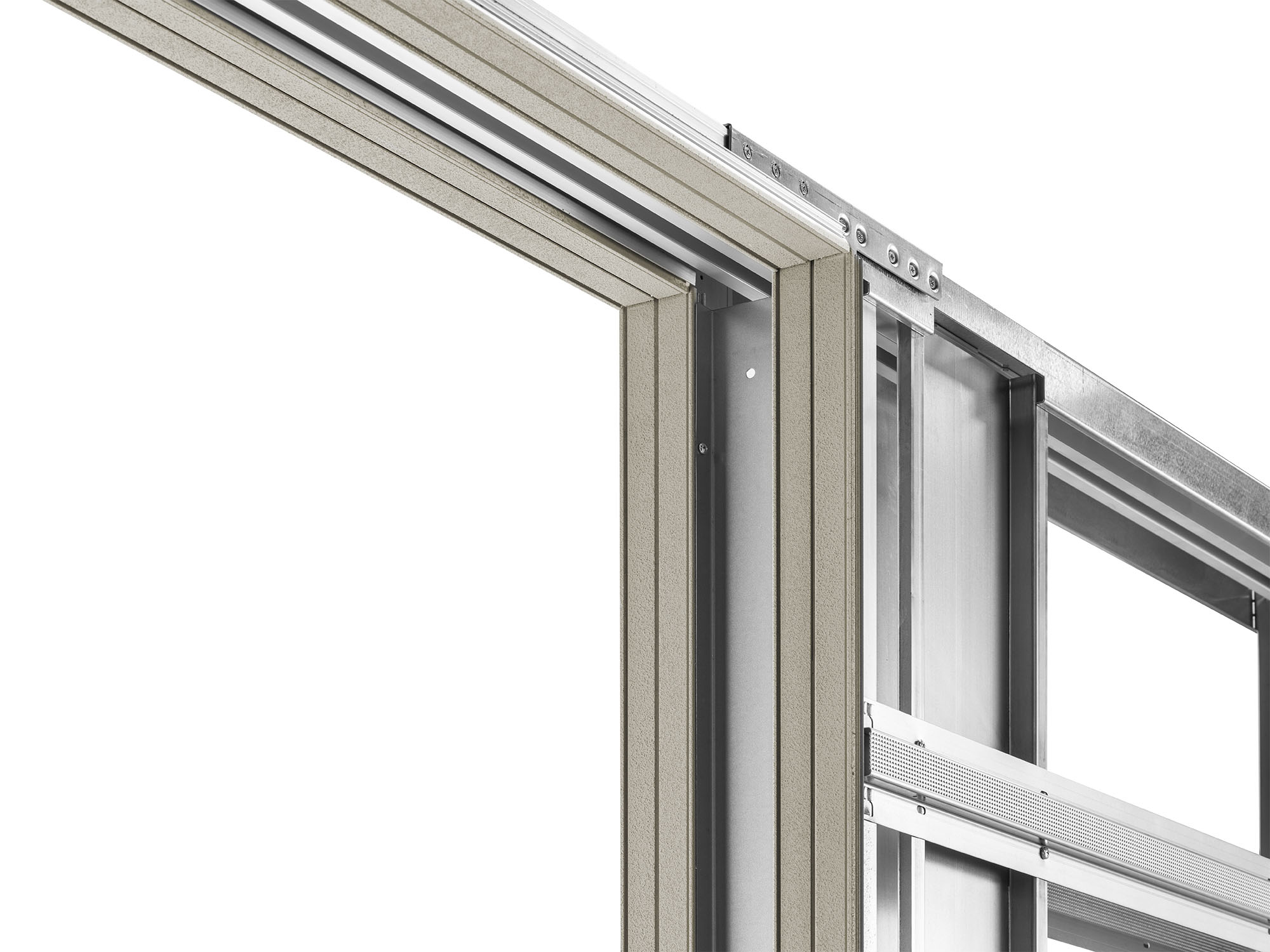 NOTE: due to the construction and accident prevention requirements of the system, for sliding models ECLISSE recommends adjusting the door panel so that it protrudes 80 mm from the pocket when opened. If necessary, the adjustable door stop allows you to change the actual passage width. In order for the door to be fully retracted, the door guide milling must run along the entire lower side of the door panel.