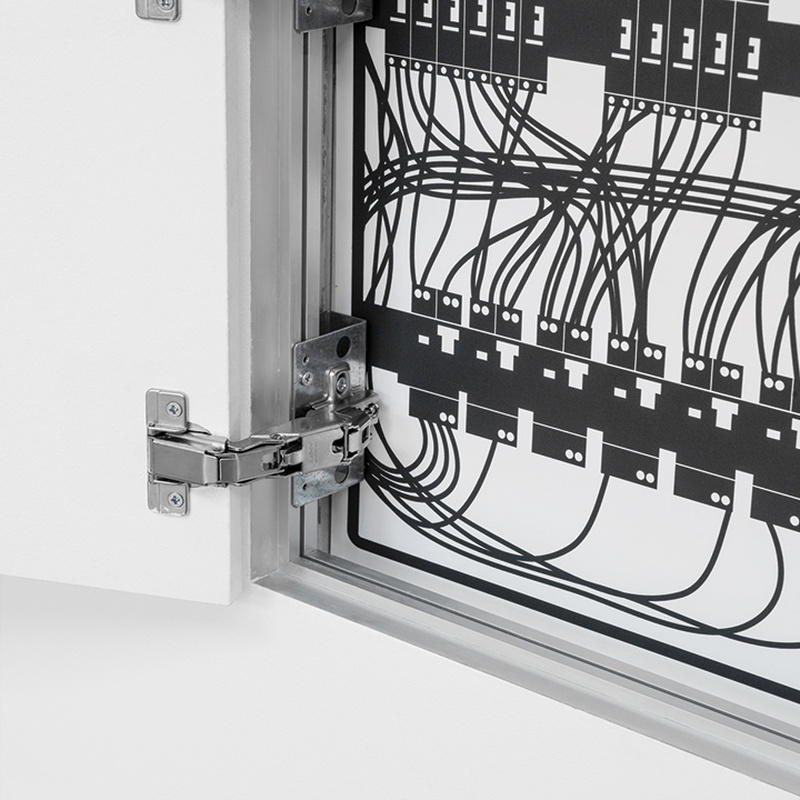 Syntesis Tech
Flush trapdoors for technical compartments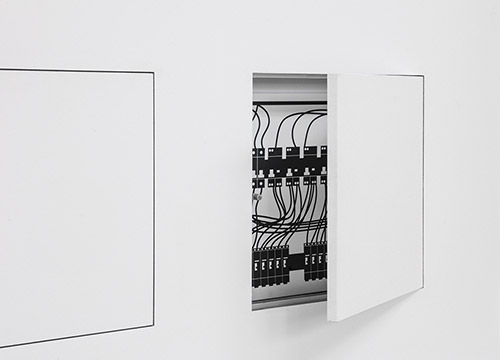 Disappearing niches
The solution that completes the ECLISSE Syntesis Collection
Thanks to ECLISSE Syntesis Tech, the wall appears completely smooth while the technical compartments remain accessible, to intervene only when needed.
ECLISSE Syntesis Tech is a versatile and is a custom made solution to meet a wide range of applications and sizes requested.

Durable and paintable
The frame and the mounting brackets for hinges and lock are made of anti-corrosion anodized aluminium coated with primer so as to be paintable as the wall, ensuring a total integration between the metal part and the wall, both on the internal and external sides.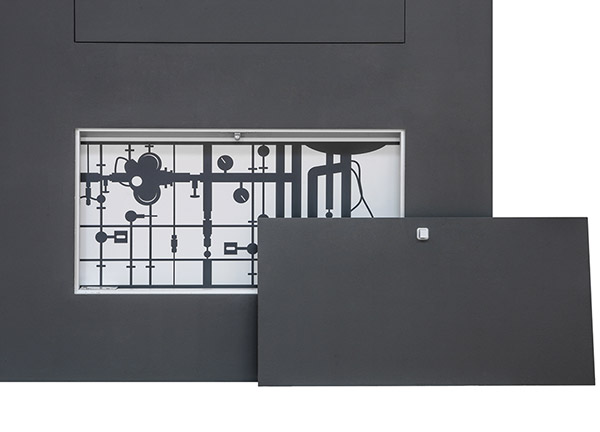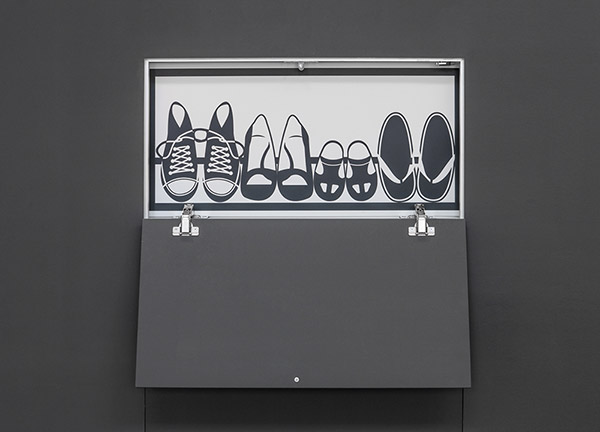 Designed for the installer
The reduced overall dimensions of the frame are designed to allow the passage of wiring and piping on all 4 sides.
No cracks
Robust and easy to assemble, the frames for technical wall compartments are designed to be fully integrated with the wall, avoiding the formation of cracks along the perimeter of the room.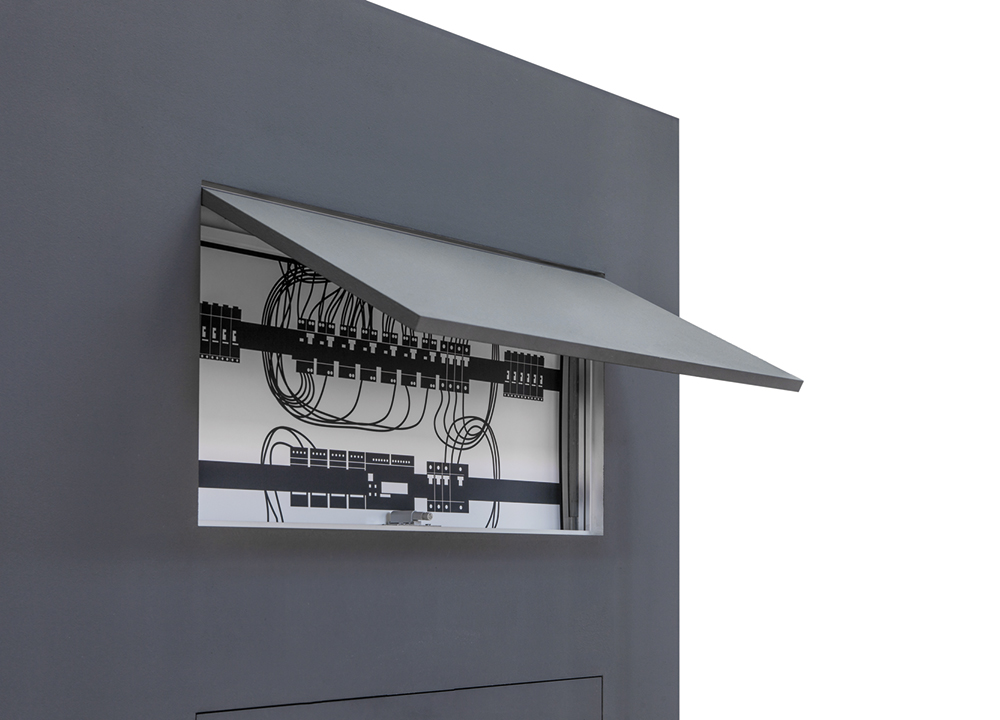 Why should you choose ECLISSE Syntesis Tech?

Universal
Available as standard with metal supports to fix the frame to the stud works and solid wall structures.
Complete KIT
ECLISSE Syntesis Tech includes frame and door panel. The door panels have a thickness of 3/4" and are made of melamine chipboard class E1, coated with white melamine and edged in ABS, ready to be painted.
Hinges at 165° as standard
Maximum accessibility thanks to the hinges that open at 165° fitted as standard. The hinges can also be adjusted on 3 axes to allow a more precise positioning of the door panel.