Jambs and architraves
The jamb kit is made to fit and be used in conjunction with the ECLISSE frame kit.
The jamb kit is fixed to the counterframe of the pocket door and covers the edges of the doorway. When the door is closed, they conceal the top of the door panel and close the pocket opening.
They complete the installation of the pocket door with a professional finish.
The jamb kits are available for the ECLISSE Classic Collection (2x4 and 2x6 wall).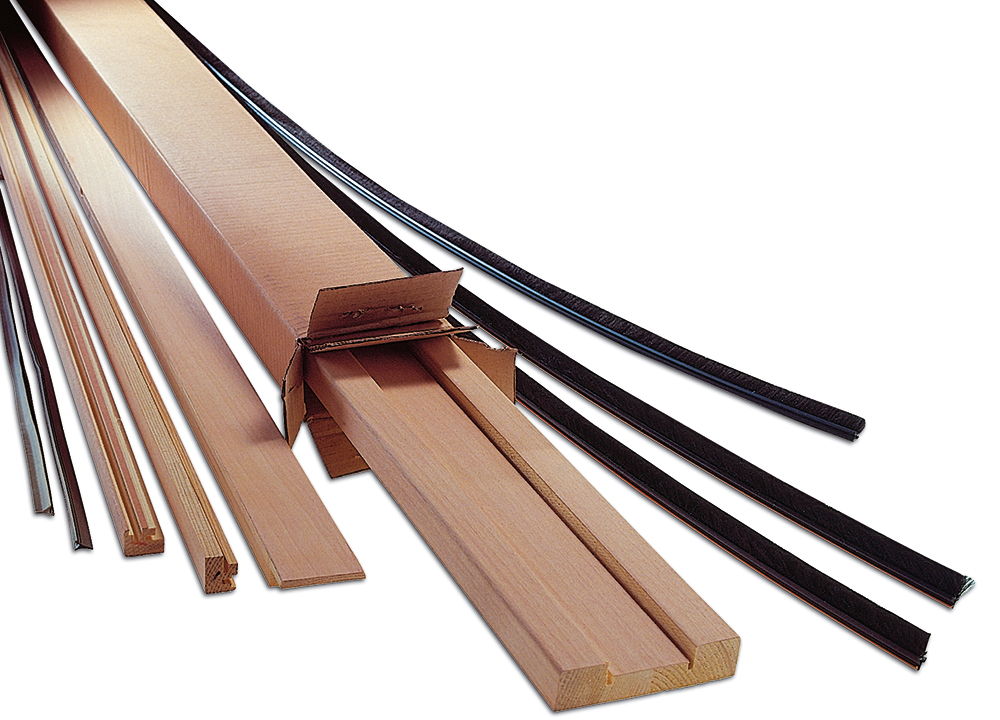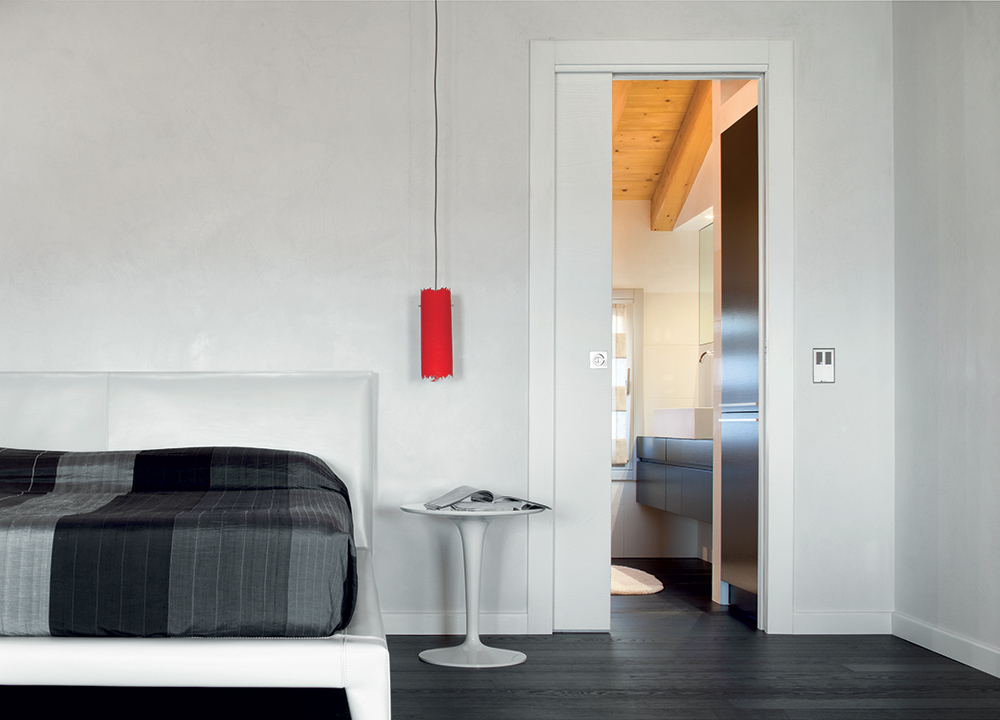 The specifications
The jambs are Poplar and available in Alder upon request.
The jamb kits include white gaskets and can be painted and coloured to give the pocket door installation a fine finish. Kerf lines are provided on the outside of the jamb to accommodate drywall returns.