Baseboards
Pure lines that define space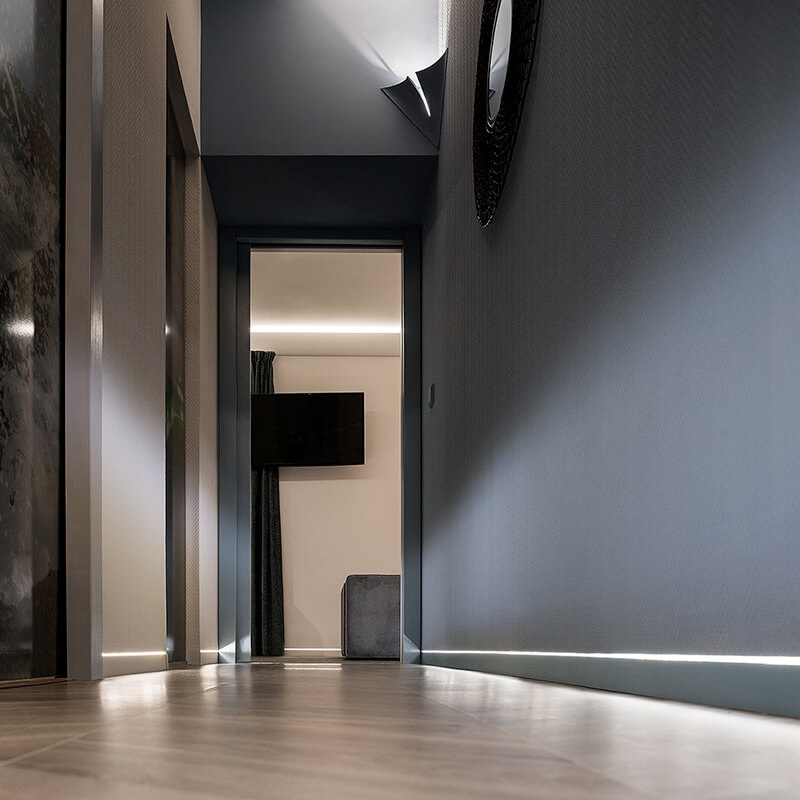 Skirting boards and profiles for flush baseboards
The skirting board is a furnishing element that discreetly contributes to the overall design of the interior. Although the functional aspect of it usually prevails over the aesthetic one, the baseboard is a detail that does not go unnoticed.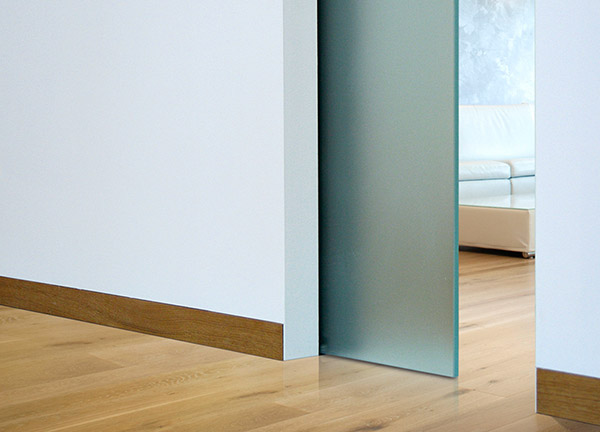 ECLISSE Syntesis Baseboard
ECLISSE has developed special profiles that attach directly to its frames and counterframes and allow the skirting board to be installed flush with the wall. Once these profiles are in place, you are free to choose a skirting board in any colour or material (wood, aluminium, PVC) that best suits the finish of the surrounding environment, may it be a kitchen, a bathroom or a living room, even stairs! Customisation is also guaranteed by the possibility of installing a LED strip so that the skirting board can become a handy step marker.
ECLISSE Delta
Alternatively, ECLISSE also offers an innovative sloping skirting board. Its original concept creates a frontal illusion of a flush effect which blends with the wall, but reveals its three-dimensional volume when the viewing angle is changed. The shape of the polyhedral terminal pieces is also very novel and lends an unmistakeable, unique appearance to the whole interior design.