The perfect pocket door for your needs
ECLISSE has been designing and manufacturing sliding pocket door systems since 1989. We understand our customers' needs because we work closely every day with our installers and dealers.
Since the very beginning, we have been listening to their needs and looking for the best solutions.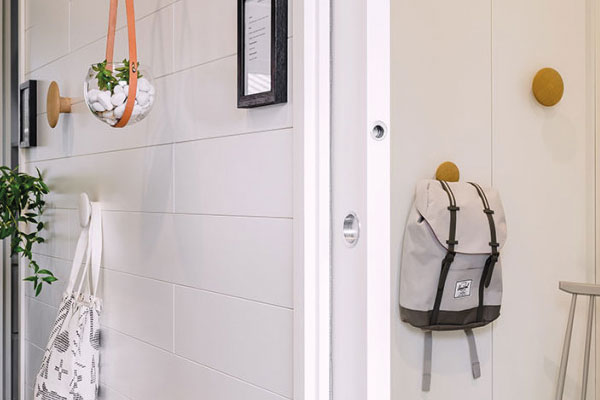 All the benefits of choosing ECLISSE
THE FLEXIBILITY TO USE YOUR OWN DOOR
You can choose your own style of door to use because our systems fit are for standard door panel sizes and can be used with 1-3/8", 1-3/4" and even 3/8" frameless glass.

A PRODUCT SPECIFICALLY DESIGNED FOR ALL MARKETS
Designed to satisfy standard door sizes, standard 2x4 and 2x6 walls and for use with standard 5/8" or 1/2" drywall.
TIME-SAVING
Each kit size is made to fit that same size door panel so it fits first time every time; no cutting of steels, no adjusting heights, spot on every time.

A COMPLETE FRAME WITH FULL POCKET
Years ago the only pocket door kit you could get were made up of just a track and two wooden slats to create the pocket and these systems are still around today. Unlike the old-style kits, the robust ECLISSE system assembles into a complete unit i.e. pocket, track and metal doorpost and is installed as a completed unit. Super-strong, time-saving and long-lasting.

STRENGTH IS EVERYTHING
The ECLISSE system 'pocket' is made up of super strong galvanized steel specially formed profiles. Why is it important for the pocket to be strong? Because it replaces the stud in your wall.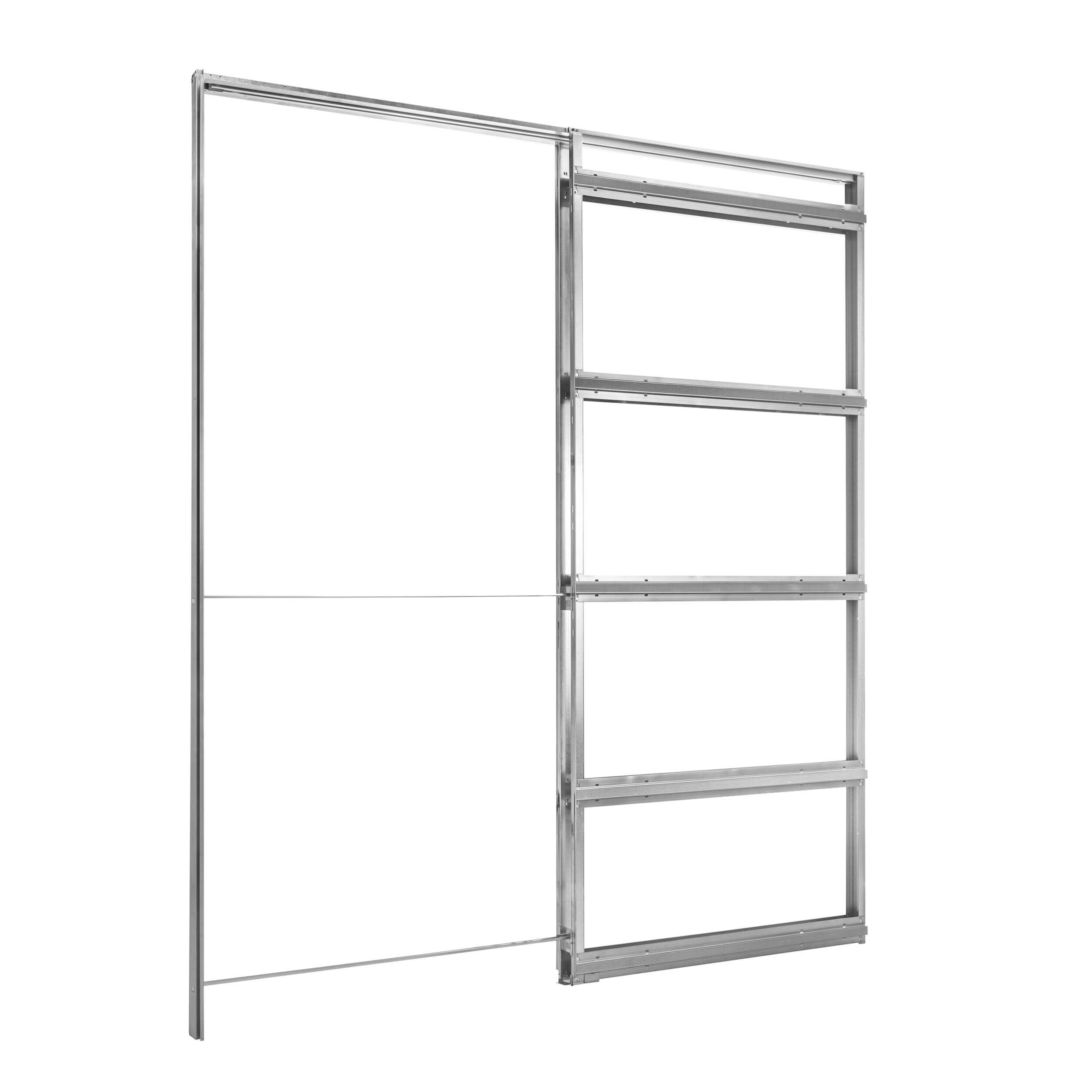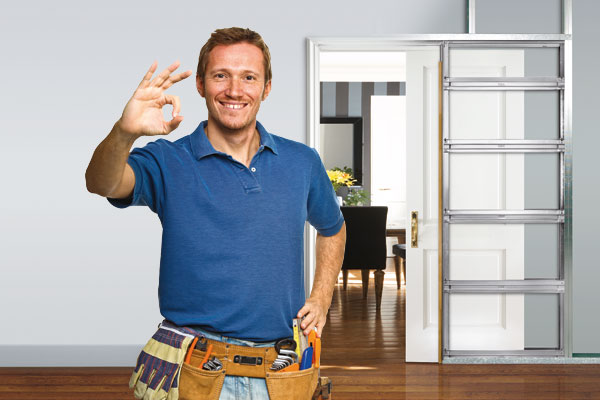 SUPER FAST INSTALLATION
Because you are inserting a complete unit into the stud work, installation can take, on average, as little as an hour …. just 60 minutes! With ECLISSE pocket door kit you can assemble a single classic frame as little as 15 minutes!

THE DEVIL IS IN THE DETAIL
This is where ECLISSE makes all the difference; even the smallest detail like the floor guide has been carefully designed so that it will fit perfectly dead center in a matter of seconds.

EVERYTHING YOU NEED IS INCLUDED
No extra trips to the hardware store are required with the ECLISSE system; even the screws to attach the drywall to the frame are supplied. The ECLISSE Classic Collection frame kits have an optional Jamb Kit (sold separately) that is made to fit as a compression fit with brushes and gaskets.
FORGET RUST!
There's no need to worry when putting an ELISSE galvanized steel frame into your wall. The ECLISSE galvanized steel system has been subjected to rigorous European testing standards and passed at the highest level. So the ECLISSE pocket door systems are suitable for areas of the house that are prone to moisture such as bathrooms and basements.

MAINTENANCE FREE RUNNERS
All our pocket door systems come with runners that have been tested to 100,000 cycles. That's over 25 years of normal use. Another important feature is that the runners are enclosed in the track and therefore cannot jump out. Smooth and strong they are able to hold a door panel weight of up to 220 lbs, but most doors are no where near that heavy. If you have a door heavier than 220 lbs, we can even supply you with heavy duty runners that will hold a door up to 330 lbs!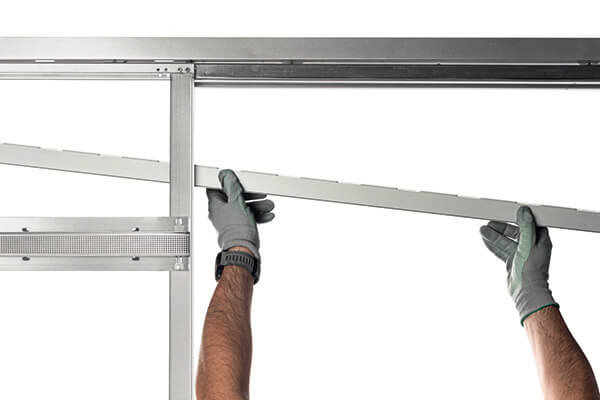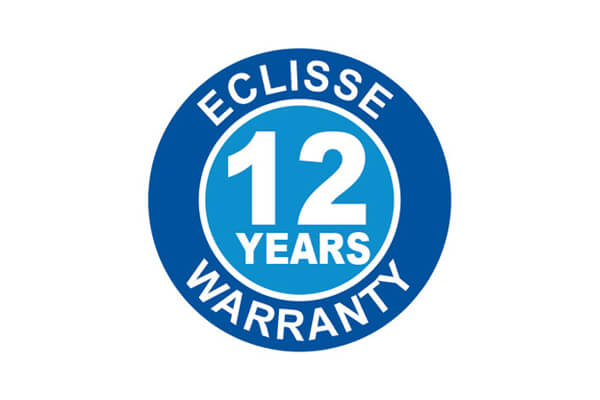 EXTRACTABLE TRACK
Our track is maintenance free and in the unlikely event you ever need to remove it, the track can be fully extracted without ever having to break into the wall! If you wish to add an accessory we offer like an ECLISSE BIAS (Soft Closer) this is easily possible because of the extractable track.

EXPERT CUSTOMER SERVICE
Our expert people of the Customer Service Team are ECLISSE product specialists. They know everything and probably answered every question about pocket doors you can imagine.

A GREAT WARRANTY
The ECLISSE steel pocket door system is guaranteed for 12 years.