ECLISSE offers an exclusive selection of flush-to-wall glass doors specifically designed to match its hinged door frames of the ECLISSE Syntesis Collection and ECLISSE 40 Collection.
A collection that allows you to furnish your home without sacrificing natural light and always maintaining the right level of privacy.
Design solutions that combine a versatile, high-tech element such as aluminium with the refined elegance of glass, all highly customisable, not only in terms of size, to meet even the most demanding requirements.
Optionally, they can also be combined with a dedicated set of handles with geometric and modern lines.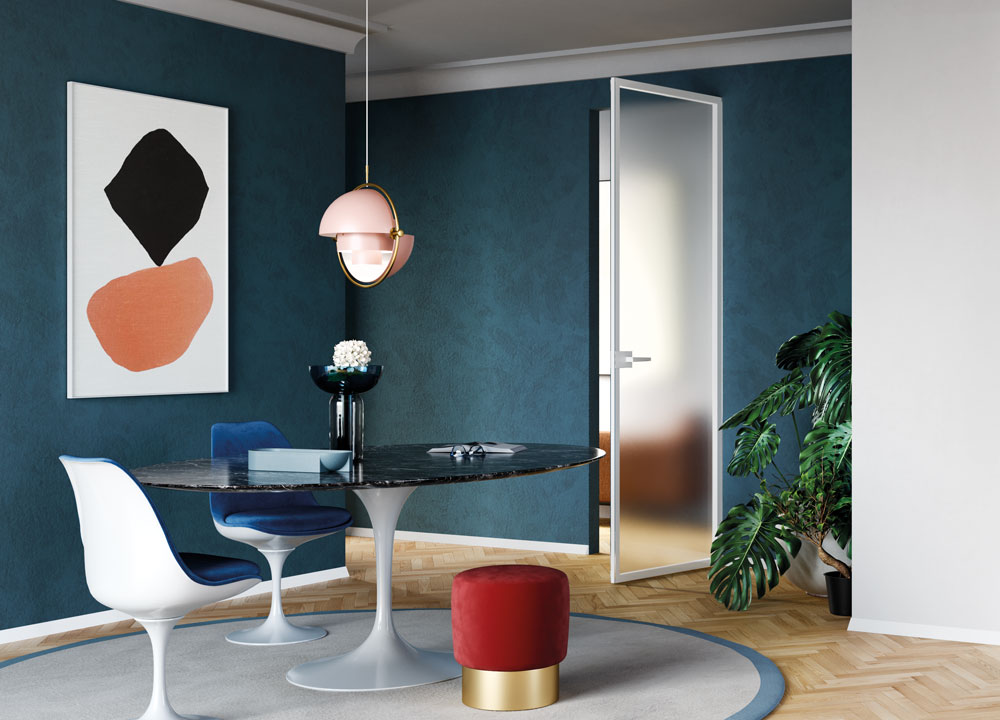 Were you looking for pocket doors instead?
A glass door always gives the room a sophisticated and refined atmosphere. To this, a glass and aluminium combination adds a significant contribution in terms of modern and contemporary design.
The brightness of glass and the practical soundness of aluminium are coupled in a new line of doors that separates space while letting light and view pass trough.
The aluminium perimeter structure is available in several colours, as is the finish of the glass door panel, to allow customisable matchings.
In single-glazed flush hinged doors the glass panel is placed on the flush side of the aluminium frame, so as to achieve an overall 40 mm thickness.
Can be installed on ECLISSE Syntesis Swing.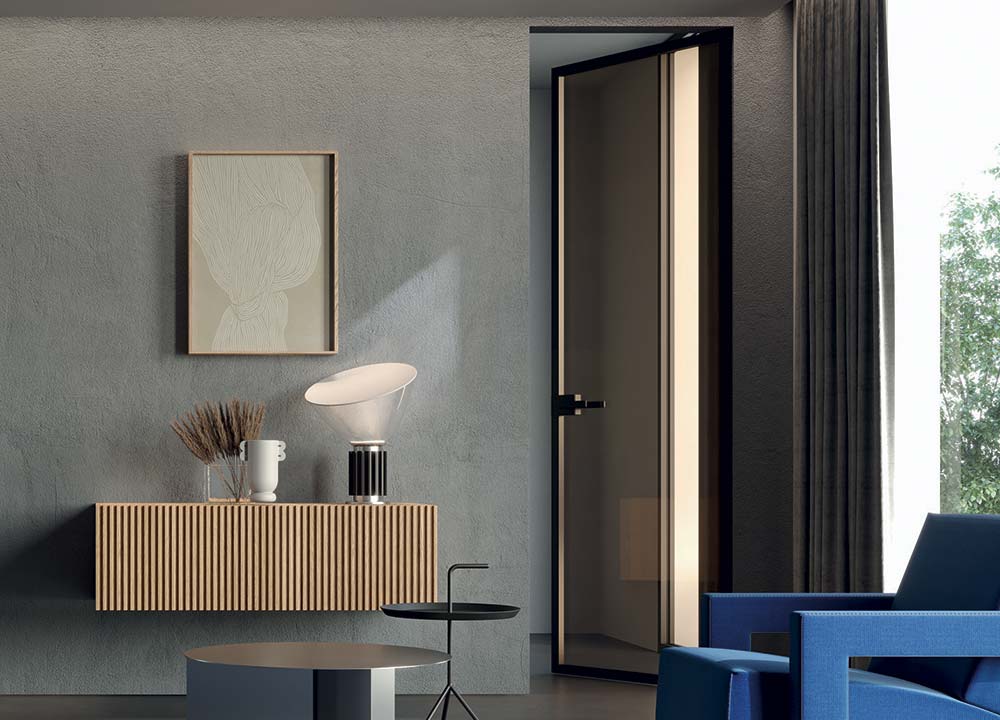 ALUMINIUM FRAME FINISHES:






GLASS PANEL FINISHES: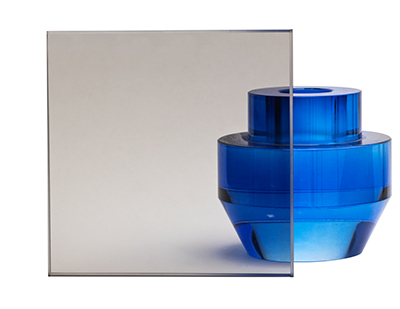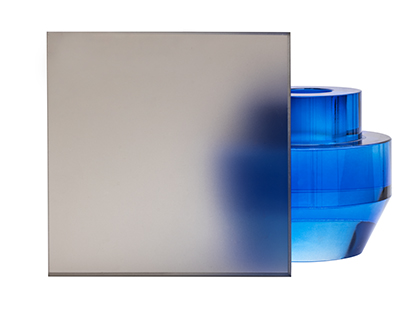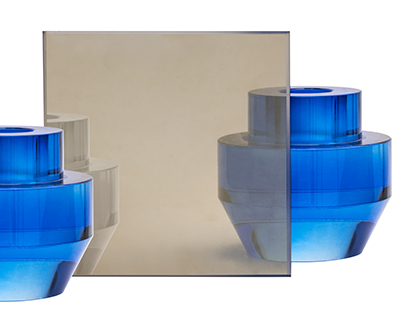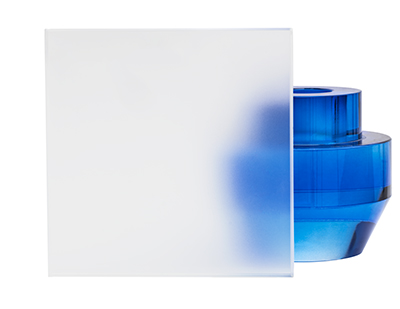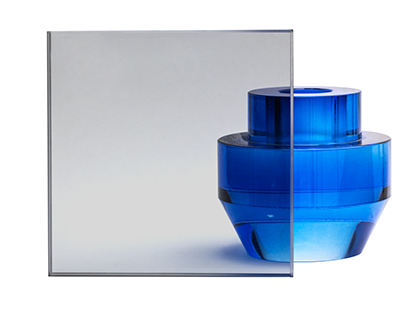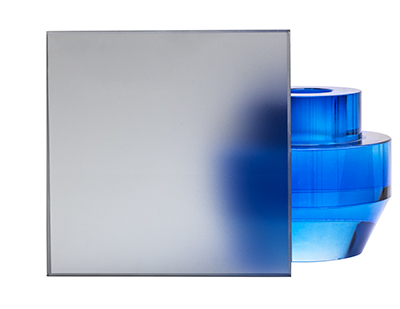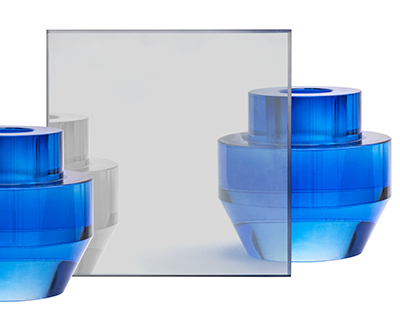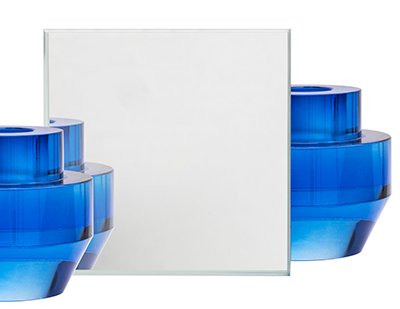 * The mirror finish is on the flush side of the door, while the back of the door panel is painted black.
The perceivable strength of an aluminium structure paired with the lightness of a glass panel: this is the perfect match you find in glass and aluminium doors with double glass panel.
These doors are particularly suitable to be combined with ECLISSE 40 Collection, the exclusive frame for 40 degree inclined door frames. The coordinated effect is ensured as the aluminium profile of the door is in the same colour as the frame, ensuring a balanced creation with a strong aesthetic impact.
The aluminium perimeter frame is available in different colours.
In double-glazed flush hinged doors the aluminium frame is enclosed between two panels of glass, creating an illusion of impalpable lightness. The overall thickness measures 45 mm.
Can be installed on ECLISSE Syntesis Swing and ECLISSE 40, single door versions.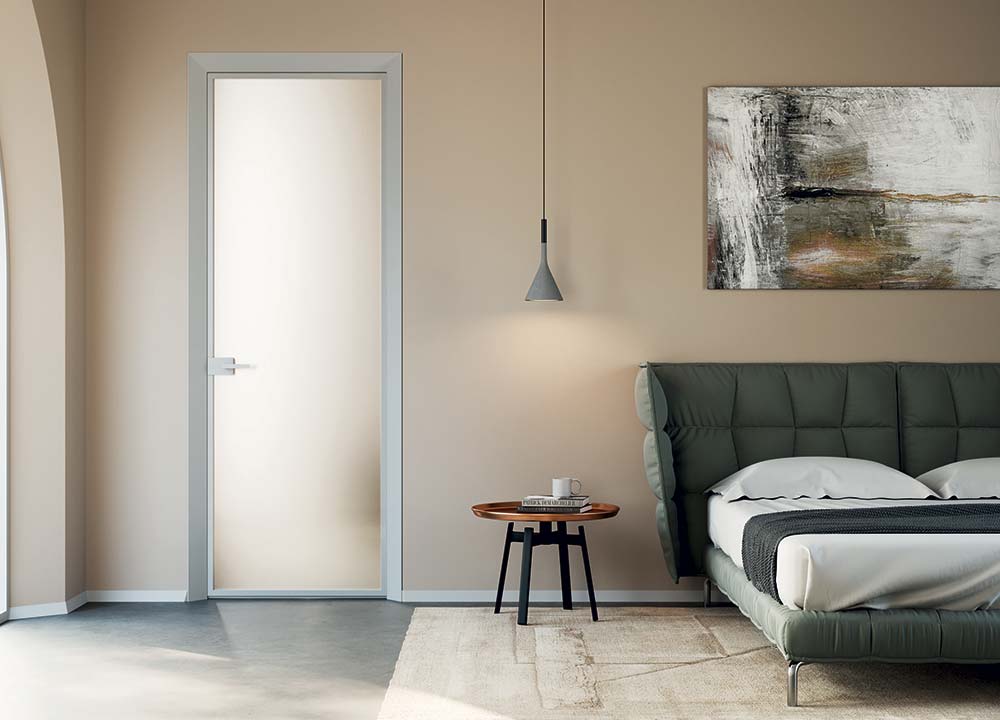 ALUMINIUM FRAME FINISHES:






GLASS PANELS FINISHES: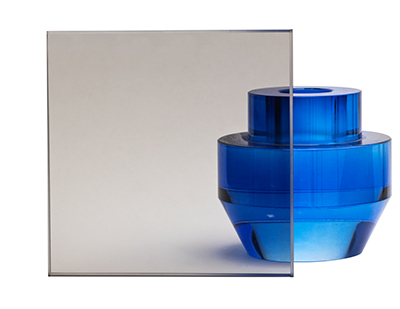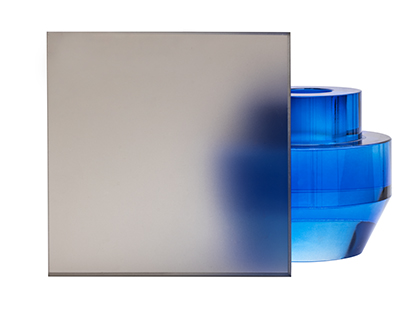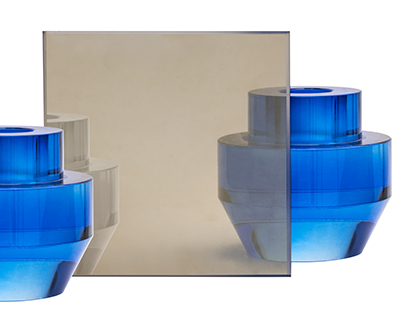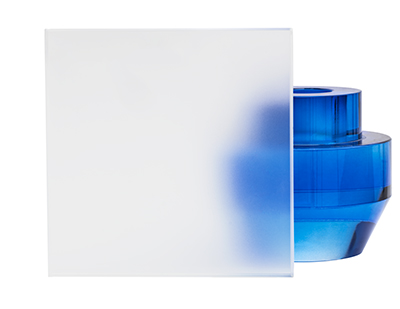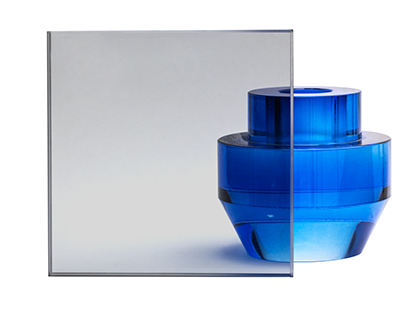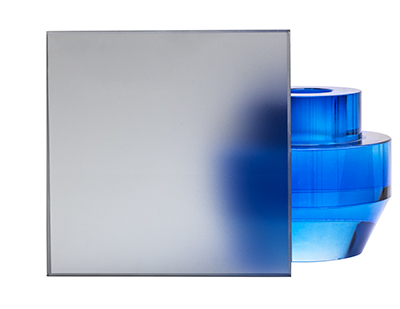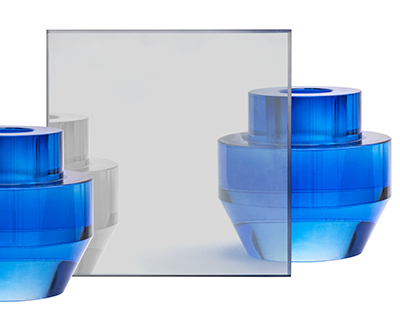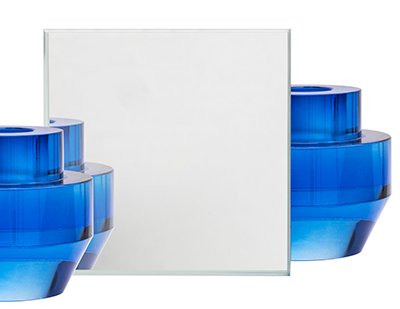 ECLISSE offers two handle models designed to perfectly match the style and finishes of its glass and aluminium doors.
Both handles are available in the same 5 colours available for the aluminium profile and can be supplied without lock or with thumb turn lock.
For both solutions, the door is equipped with a plate supplied as standard in the same colour as the aluminium profile.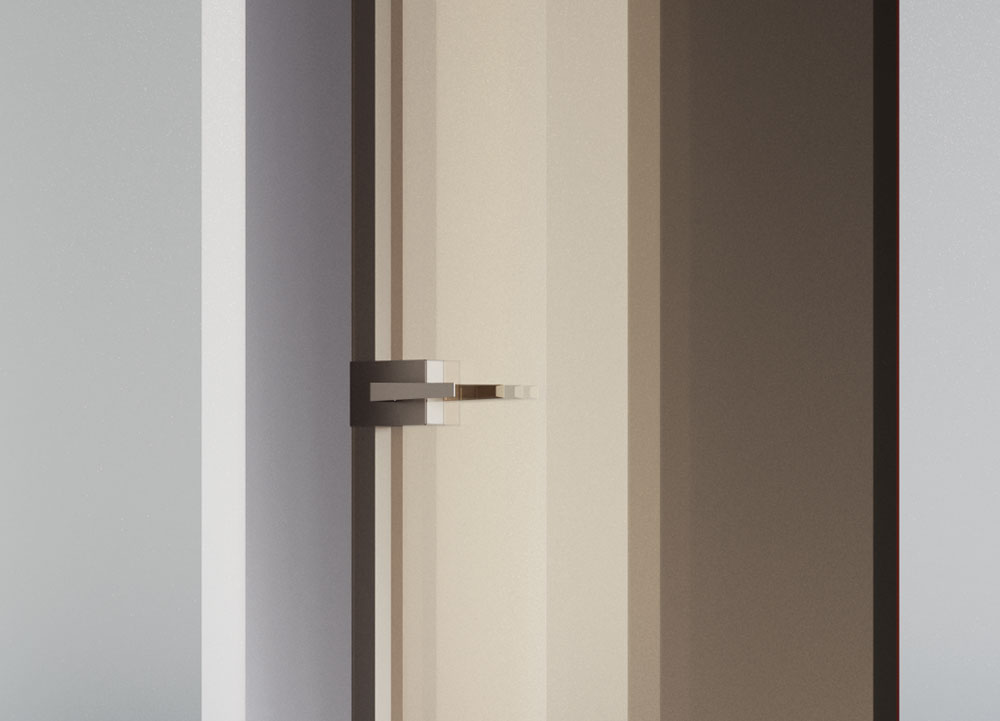 ZANTE - Handles for glass and aluminium hinged doors - single and double glass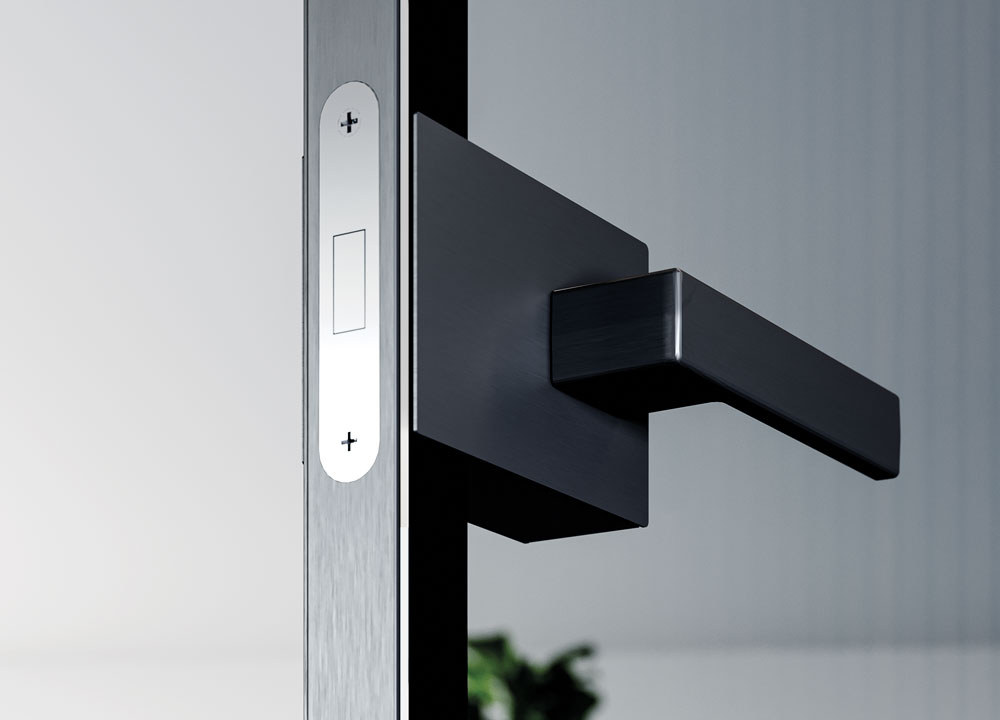 Available in the same finishes as the aluminium frame
Same for the plate (supplied as standard)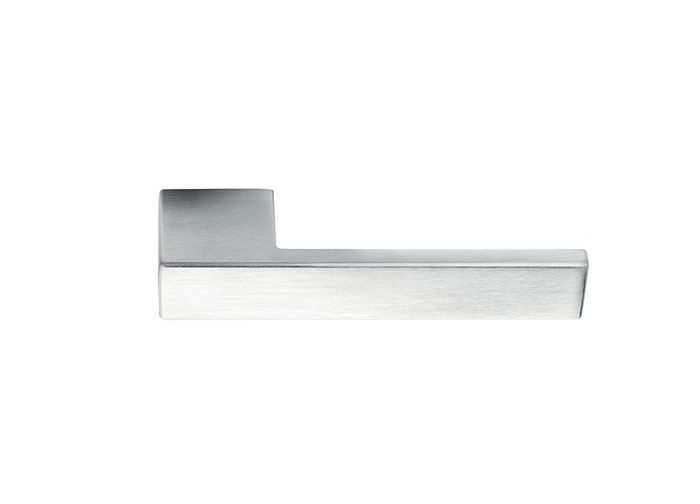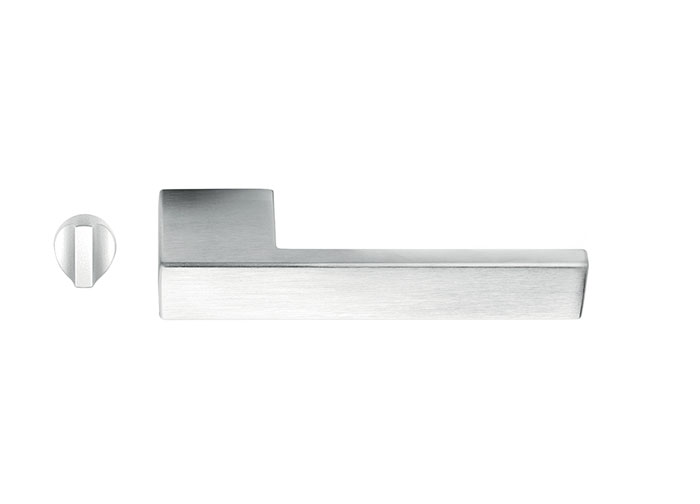 40+one - Handles for glass and aluminium hinged doors - single and double glass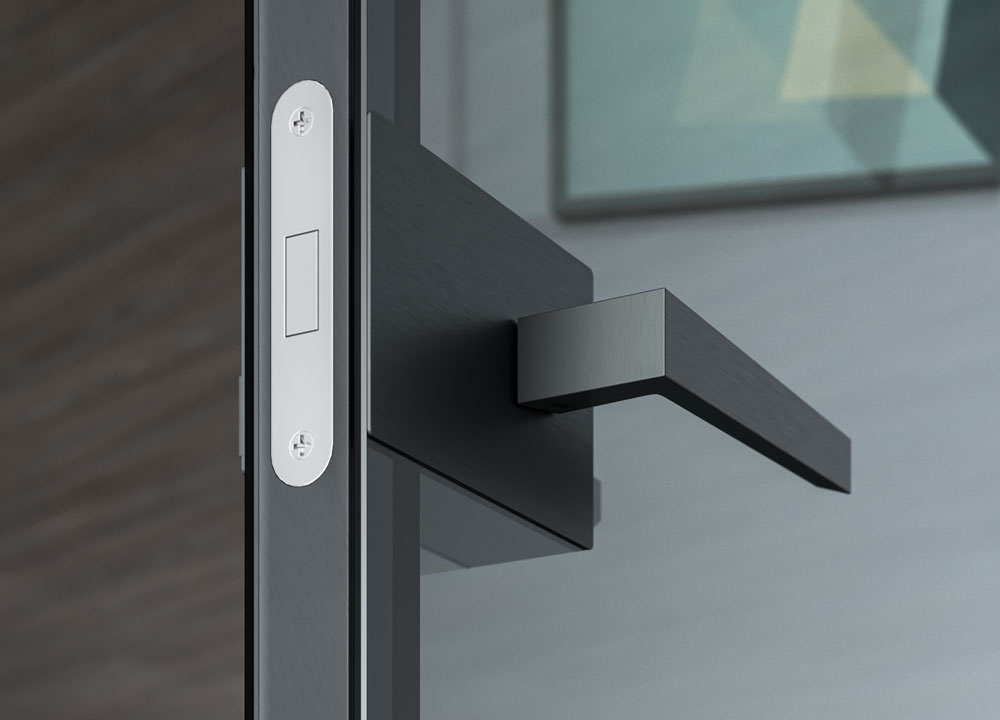 Available in the same finishes as the aluminium frame
Same for the plate (supplied as standard)