Soft closing for sliding pocket doors with jambs
Rallenty Soft is a mechanical system that slows the door down for a gentle closure, enhancing the comfort and functionality of the sliding door.
Invisible from the outside, it is fixed to the door panel and can be combined also with already installed counterframes.
It is suitable for glass or wooden doors, on models with jambs of the ECLISSE Classic Collection (except ECLISSE Circular).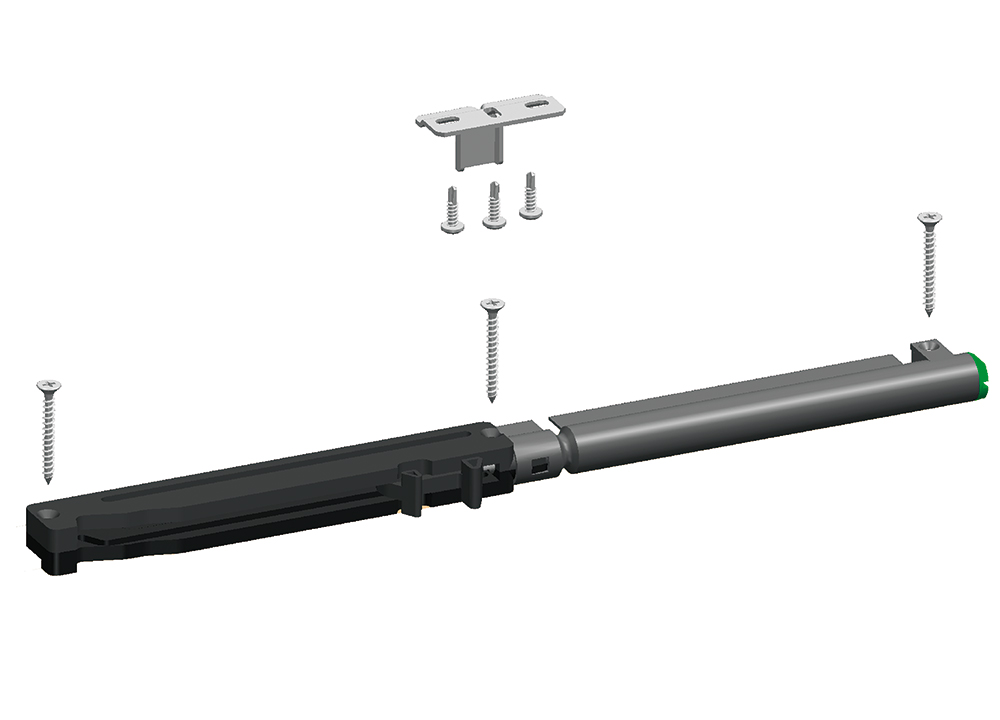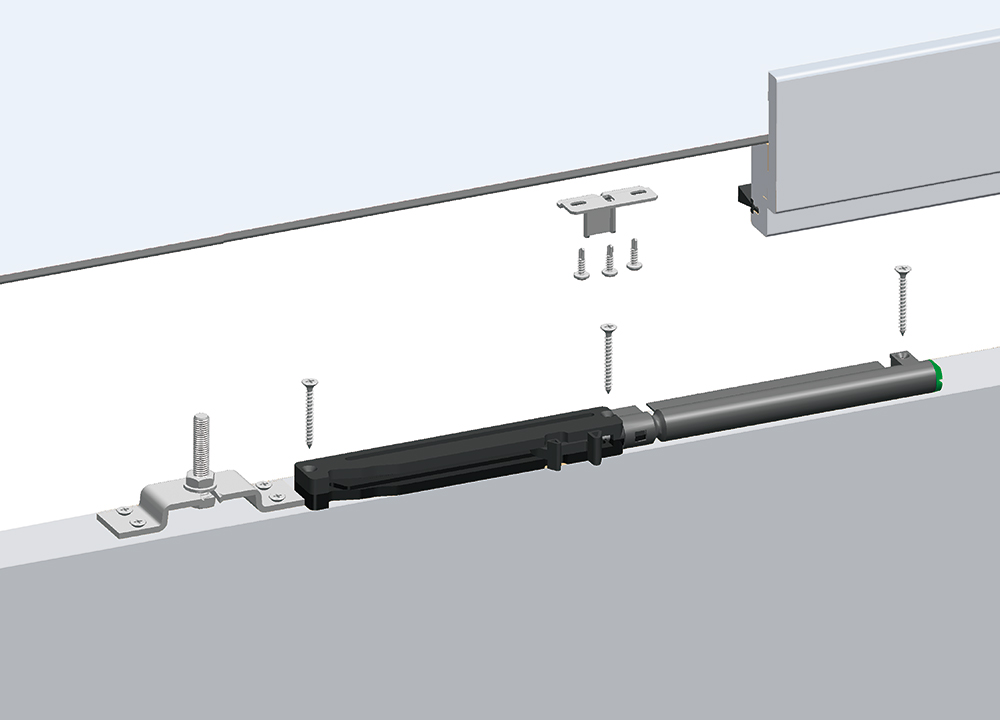 How does it look like?
Completely invisible from the outside, Rallenty Soft can be applied to existing retrofit pocket doors.
The Rallenty Soft Closer
can be retrofit on existing pocket doors
is suitable for panels up to 88 lbs
can be used alone or in conjunction with the Self-closing System

When installed in combination with the Double door coordination:
it slows down and gently closes door panels up to 55+55 lbs
it slows down the closing movement of door panels weighing more than 55+55 lbs (max 110+110 lbs)