Aluminium decorative profile
The element of junction
Made of aluminium, the new ECLISSE Mimesi profiles have been developed to allow flush pocket door models of the ECLISSE Syntesis Collection to communicate with an ECLISSE 40 frame installed nearby and to create a harmonious, consistent interior.
Thanks to their linear and minimalist design, the profiles only cover the visible thickness of the wall respecting the characteristic essentiality of a flush pocket door system and at the same time offering continuity to the style of your space.
Why ECLISSE Mimesi?
The name comes from the ancient Greek and means "imitation".
Since ancient times it is used in philosophy, by Plato to designate the resemblance of the things of the perceptible world to their universal ideal, and by Aristotle to identify the constructive process that bring to life the pure ideal that's in the artist's soul.
ECLISSE Mimesi recalls the finish of the ECLISSE 40 profiles, it imitates them indeed, becoming the element of connection between different products.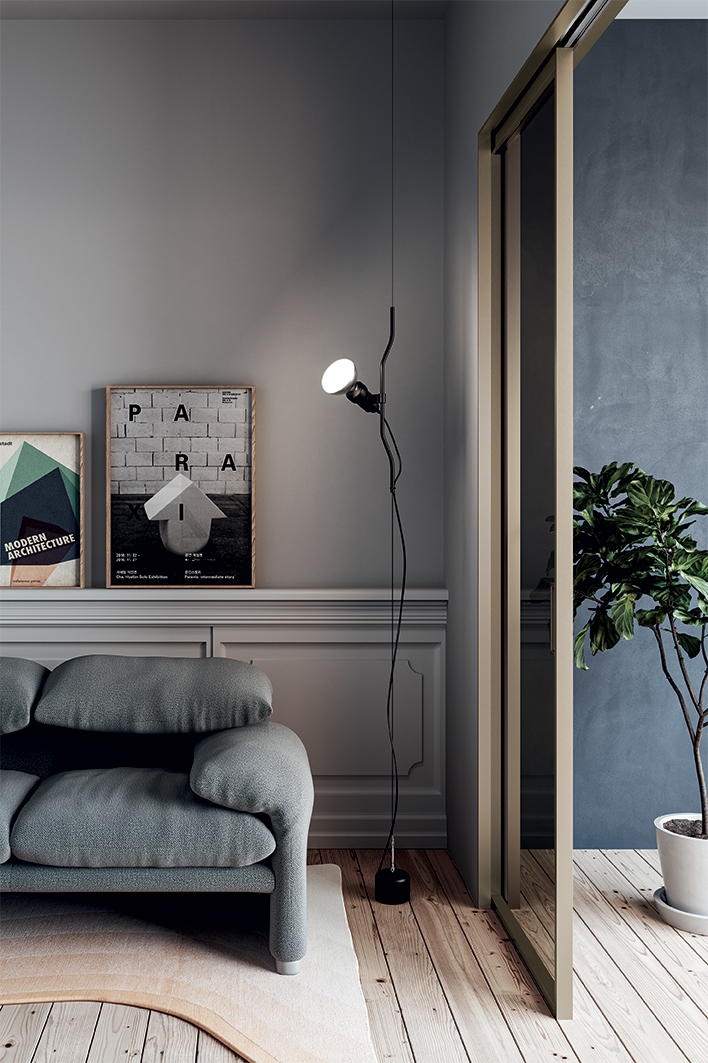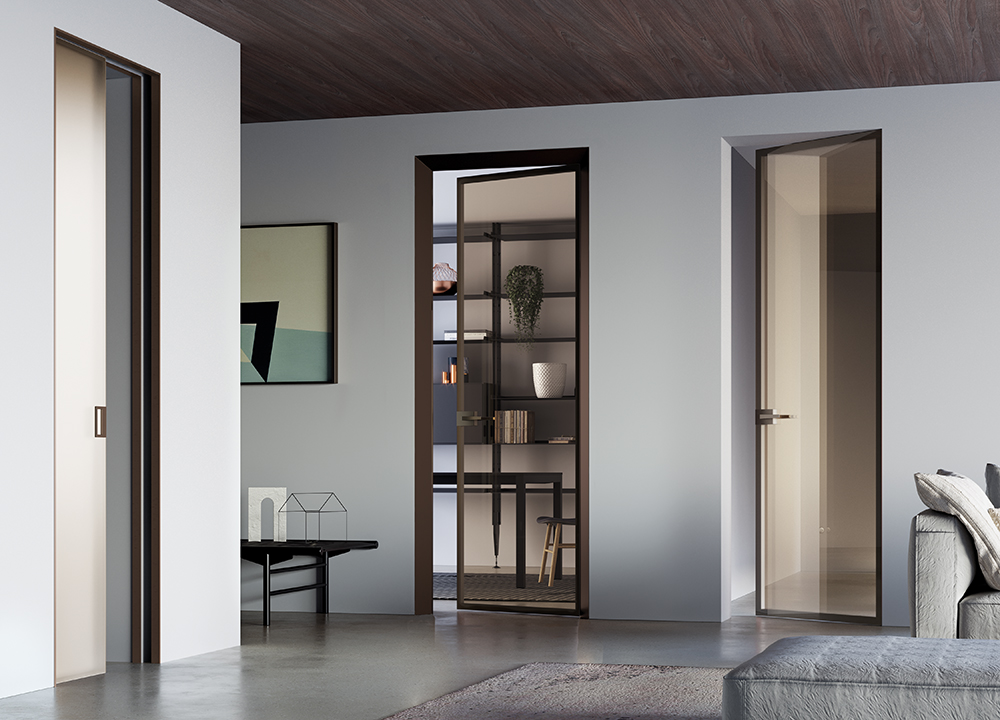 ECLISSE Syntesis Line | ECLISSE 40 | ECLISSE Syntesis Line Battente
A comprehensive concept
ECLISSE Mimesi is available in different colours to exactly match the finish of the ECLISSE 40 frame.
The profiles are applied on the perimeter of the doorway of Syntesis Flush pocket door models, to cover the wall thickness.
They are compatible with wooden doors but not with glass door.
Available finishes: