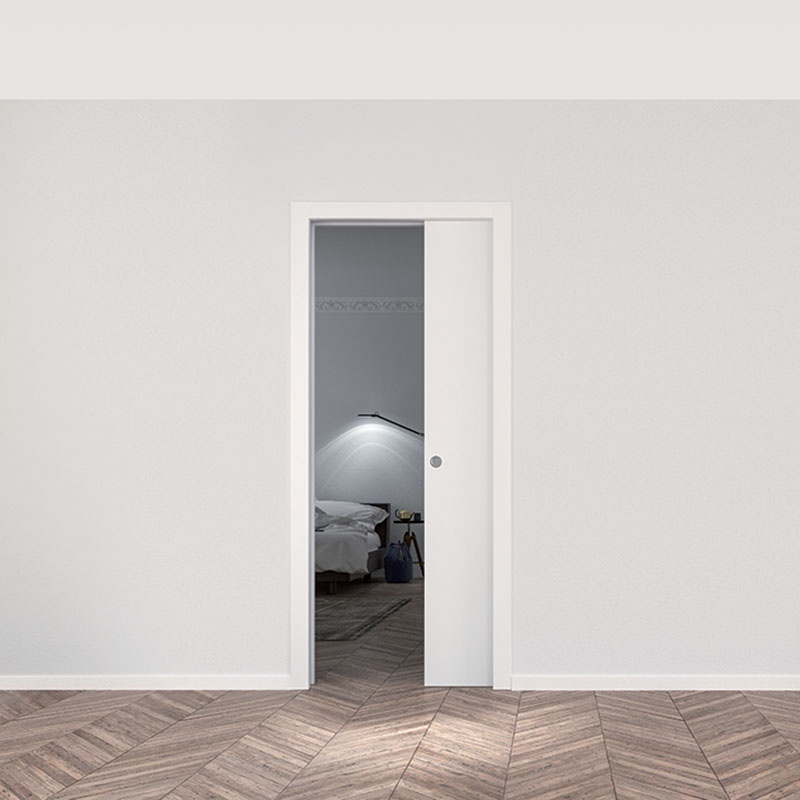 Single
Sliding pocket door system for single door
Technology and practicality in one product
Zero problems of space, endless creative possibilities
Suitable for all rooms of the house, it is perfect for bathrooms and closets but also for walk-in closets or hallways because it optimizes the available volumes, even when the sizes are limited.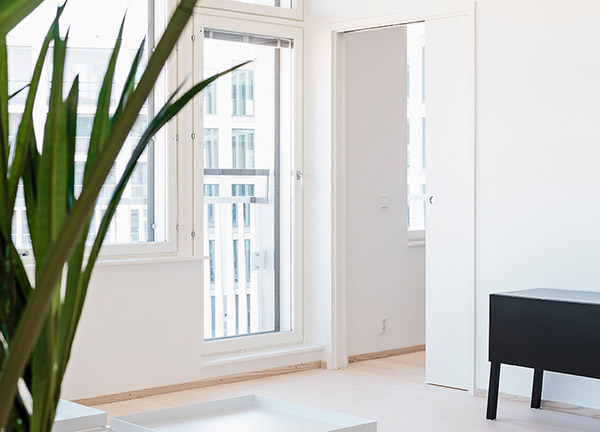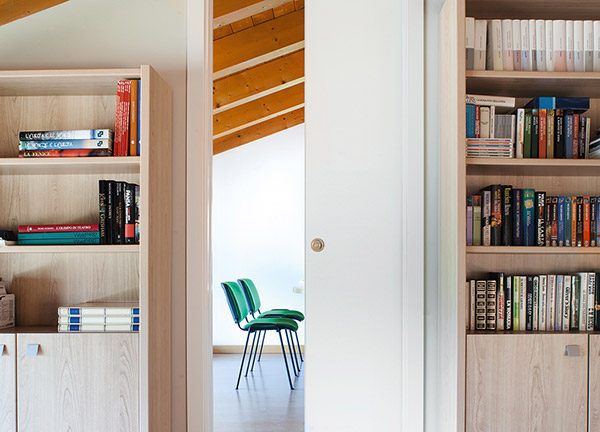 The most adaptable system that you can imagine
ECLISSE Single is reliable, robust and adaptable to the most different needs. It is suitable both for refurbishment and new constructions.
"Custom" becomes standard
The synthesis of practicality and quality of ECLISSE systems.
A pocket door opens without taking up space, freeing the wall and without any hindrance to opening. Customizable in size, ECLISSE Single is the answer to any space requirements.
ECLISSE Single is available in KIT.
The kit frame is extremely compact to store, taking up no more than 10 ft2 for 50 units!
One kit can fit in a 2x4" and 2x6" thickness.
Packaging KIT: 5-1/2" x 91" x 4-3/8"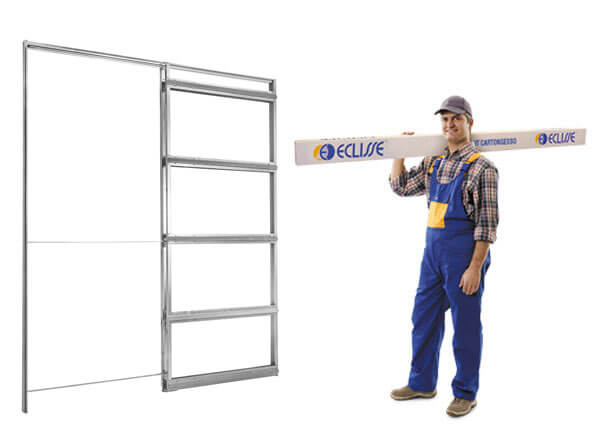 Want to know more about the product?
Fill out the form and we will be right with you to fulfill your request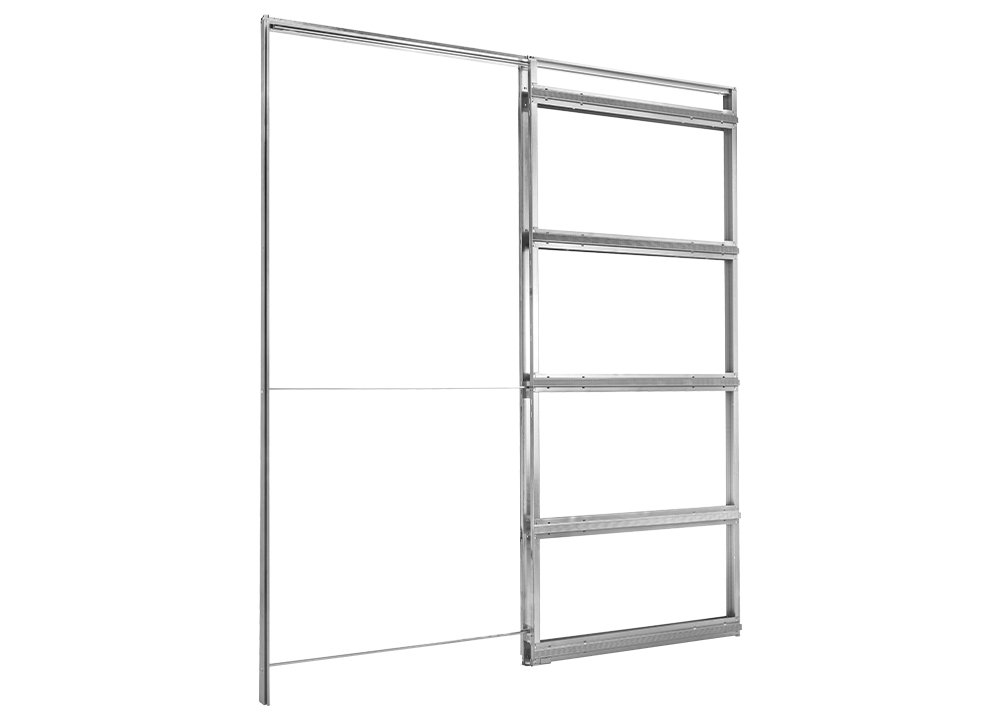 What you should know
ECLISSE Single is supplied with passage lights ranging from 24" to 72" in width, and from 80" to 120" in height.
Installation video: assembly of the ECLISSE 2x4 frame KIT